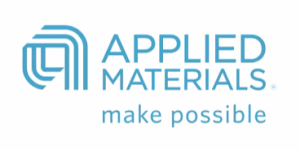 Manager IV, Etch Process Support Engineer - (M4) at Applied Materials
Boise, ID 83716
Applied Materials is the leader in materials engineering solutions to produce virtually every new chip and advanced display in the world. Our expertise in modifying materials at atomic levels and on an industrial scale enables customers to transform possibilities into reality. Our innovations make possible™ the technology shaping the future. To achieve this, we employ some of the best, brightest, and most talented people in the world who work together as part of a winning team.  
While virtually every nationality, culture, and background are currently represented within Applied Materials, we strive for a more robust Culture of Inclusion (COI) and diversity. Leveraging our COI vision helps drive innovation, build organizational capabilities, create equal opportunities for everyone, and achieve our company's definition of Winning.
Key Responsibilities
Drives the adoption of new technology at the customer site.  Manages a team that works closely with customers to demonstrate and introduce new technologies at customer sites, through Demos, on site evaluations, Joint Development Programs and new tool qualifications. 
Serves as liaison between the customer and the Business Unit for assigned projects, ensuring clear understanding of customer issues and delivery of applicable solutions. 
Manage PSEs providing highly visible customer support through the performance of on-site installation, as well as any necessary diagnoses, troubleshooting, service, and repair of complex equipment and systems. 
Oversees Etch team that checks and approves operational quality of system equipment. Team instructs customers in the operation and maintenance of the system.
Responsible for training and certification of PSEs into their areas of assigned responsibility
Responsible for demand planning and financial forecast of activity
Knowledge of 3 or more Etch processes on 2 or more technologies or expert level in 1 technology
Basic integration knowledge
Functional Knowledge
Demonstrates in-depth understanding of concepts, theories and principles in own job family and basic knowledge of other related job families
Business Expertise
Applies understanding of the industry and how own area contributes to the achievement of objectives
Leadership
Manages a generally homogeneous team; adapts plans and priorities to meet service and/or operational challenges
Problem Solving
Identifies and resolves technical, operational and organizational problems 
Impact
Impacts the level of service and the team's ability to meet quality, volume, and timeliness objectives
Guided by policies and resource requirements within business unit, department or sub-function
Interpersonal Skills
Guides, influences and persuades others internally in related areas or externally
Position requires understanding of Applied Materials global Standards of Business Conduct and compliance with these standards at all times. This includes demonstrating the highest level of ethical conduct reflecting Applied Materials' core values.
Qualifications
Education:
Bachelor's Degree
Skills
Certifications:
Languages:
Years of Experience:
7 - 10 Years
Work Experience:
Additional Information
Travel:
Yes, 25% of the Time
Relocation Eligible:
Yes

Applied Materials is committed to diversity in its workforce including Equal Employment Opportunity for Minorities, Females, Protected Veterans and Individuals with Disabilities.
401K
Employee Referral Program
Life Insurance
Long Term Disability
Medical, Dental and Vision
Paid Holidays
Professional Development
Retirement / Pension Plans
Stock Options
Tuition Reimbursement
Vacation/paid time off
82,617.00 - 113,033.00 /year
Support Engineer
What is this?