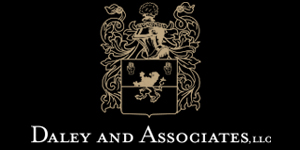 Manager of Financial Reporting and Technical Accounting at Daley and Associates
Boston, MA
Manager of Financial Reporting and Technical Accounting - Boston, MA
We are currently seeking a Manager of Financial Reporting & Technical Accounting to report directly to the Assistant Controller and be responsible for financial reporting, technical accounting, public company and SOX readiness, and special projects including M&A. The ideal candidate thrives in a fast-paced environment and welcomes the opportunity to make a difference in building accurate and timely financial reporting and close processes with strong controls. To be successful, candidates must possess strong technical accounting and financial reporting skills and an ability to work with all levels of management across all departments balancing business and finance needs.
Primary Responsibilities:
?Financial Reporting:
Prepare internal and external financial statements in anticipation of compliance with SEC requirements, including annual MDA, as well as the maintenance of supporting documentation.
Analyze new and proposed accounting standards to determine appropriate accounting and disclosure requirements specific to the Company and present to the Audit Committee.
Manage the Company's adoption of the new leasing accounting standard.
Lead or participate in the resolution of complex business issues and transactions, including debt and equity transactions, stock-based compensation, and business combinations.
Monitor and enhance internal controls for the external reporting process, including the review of the Company's process narratives and policies.
Development of systems to support efficient financial reporting.
Coordinating with the Company's external auditors quarterly reviews and year-end audits.
Preparation of Audit Committee materials.
Other Responsibilities:
Participate in business combinations and M&A activity, including due diligence for acquisition targets, purchase accounting, and integration post-acquisition.
Manage the Company's public company readiness project.
Participate in income tax accounting.
Participate in treasury activities, including cash and debt management.
As necessary, assist in special projects, including system implementations, technical accounting research, equity, and revenue recognition.
Requirements:
BS/BA in Accounting or Finance (or equivalent).
CPA required.
7+ years industry (SaaS industry experience preferred) in financial reporting and public accounting experience (Big Four experience required).
If you are interested in learning more about this great opportunity, please reach out to Patrick O'Malley at pomalley@daleyaa.com today.