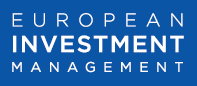 Executive Assistant at EIMS
LOS ANGELES, CA 90049
Description:
Dynamic, growing company. Opportunities for advancement and self-management. We are looking for a reliable person with excellent writing, editing, and organizational skills who takes pride in accuracy and efficiency with high technical skills. The ideal candidate will enjoy being part of a fast past and ever-changing environment.
Qualifications:
Friendly enjoys being part of a team.
Good communication skills.
Able to write clearly and concisely.
Detail-oriented.
Able to work in a fast-paced environment.
Quick learner.
5 years of experience in administrative support functions
Strong organizational skills and ability to prioritize multiple tasks seamlessly with strong attention to detail
Proficient in Microsoft Office (Outlook, Word, Excel, and PowerPoint), Adobe Acrobat, and social media web platforms
Very strong interpersonal skills and the ability to build relationships with key stakeholders
Primary Duties:*
Acting as the point of contact between the executives and internal or external colleagues
Organizing meetings and booking meeting rooms
Handling correspondence directed to managers
Making travel arrangements and detailed travel itineraries
Taking dictation and minutes and writing them up subsequently
Producing reports and presentations
Maintaining the current filing and database system, and looking for ways to improve current systems
Oversee and participate in: client intake procedures, research projects, and other long-term team projects.
Draft internal memos, charts, and instructions for various tasks and procedures.
Form entities, open bank and investment accounts and participate in various other activities related to the establishment of legal/financial structures.
Bonus Qualification:
Fluency in at least one of the following languages: Russian, Mandarin, Japanese, Lithuanian, Georgian, Hungarian, Czech, Polish, Ukrainian, Romanian, Bulgarian, Croatian, Serbian, Slovenian, Bosnian, Latvian, Spanish.
53,583 - 71,400 /year
Executive Assistant
What is this?