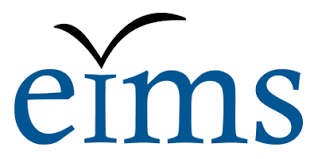 Manager-Paralegal at EIMS
LOS ANGELES, CA 90049
Company Description:
Dynamic, growing company with Swiss roots and a rich history spanning more than 35 years. EIMS specializes in providing financial and business management services to ultra-high net worth individuals and companies with an international footprint.
Position Objective:
The Manager will handle administrative duties for client accounts. The Manager will follow procedures for standard tasks and projects such as client intake, calendaring recurring duties to cover the first year and future years, and completing legal forms. The Manager will also interface directly with clients and their advisers to carry out various requests. In her/his role, the Manager will ensure that all client requests are responded to the same day or within 24 hours and are also completed within 24 hours (if feasible) or otherwise in a timely and efficient manner. The ideal candidate will be a perfectionist who takes pride in providing the impeccable service that the company commits to provide to all clients. The candidate should enjoy being part of a fast-paced, productive environment and collaborating with all members of our team to continue propelling our company forward.
Primary Responsibilities:
Collect and review "know your customer" information for new clients.
Ensure that all intake documents for new clients are completed and accurate.
Establish bank and investment accounts.
Assist with incoming and outgoing asset transfers.
Calendar ongoing administrative tasks.
Ensure that deadlines for all tasks are met well in advance.
Update various forms related to administrative tasks.
Draft and review letters.
Monitor procedures for administrative tasks and projects, such as the procedure for a distribution from a client account.
Interface with clients and carry out various requests.
Coordinate with accountants and other third-party advisers for tax return preparation and other essential tasks for an account.
Coordinate internally with legal, accounting and investment specialists regarding client matters.
Coordinate signatures for official client documents and ensure consistency among documents that are related to each other.
Secondary Responsibilities:
Draft internal memos, charts, and instructions for various tasks and procedures.
Coordinate apostille and/or notary services for entity documents.
` • Prepare presentations and proposals for clients.
Assign tasks to others and supervise as needed.
Handle special projects as needed.
Assist with billing-related matters.
Supervisors:

Primary: Management Team.
Secondary: General Counsel.
Supervisory Responsibility:
Administrative assistants.
Qualifications:
Experience:
Five years in financial services or ten years in a private setting (law firm or closely related field).
Education:
Bachelor's degree or equivalent.
*Paralegal certificate or degree not required.
Required Skills:
Proficient business writing
Excellent grammar and proofreading abilities.
Proficient in Microsoft Office (Dynamics 365, Outlook, Word, Excel, PowerPoint, etc.), and Adobe Acrobat.
Superb attention to detail.
Ability to think critically and reason with respect to business, financial and organizational matters.
Good communication and interpersonal skills.
Independent worker.
Ability to work in a fast-paced environment and prioritize.
Non-essential Skill:
Fluency in at least one of the following languages: German, Spanish, Russian, and Mandarin.
52,636.00 - 73,968.00 /year
Paralegal / Legal Assistant
What is this?