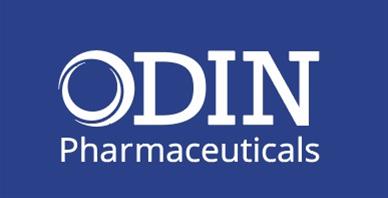 Manager, Peptide Analytical Chemistry at Odin Pharmaceuticals
SOMERSET, NJ 08873
Manager, Peptide Analytical Chemistry
Section Head, Peptide Analytical Chemistry
Group Leader, Peptide Analytical Chemistry
*TBD based on candidate qualifications
About our company:
Odin Pharmaceuticals is a generic pharmaceutical company situated in the town of Somerset in Central New Jersey. The company develops small molecules and peptides in difficult-to-develop and difficult-to-manufacture dosage forms for injectable and ophthalmic administration. The company is affiliated with Somerset Therapeutics, a company that manufactures and markets several injectable and ophthalmic products.
About the position:
We seek an MS-level or PhD-level chemist with excellent peptide analysis expertise to advance peptide and organic small molecule drug development in the laboratory. The successful candidate will work cross-functionally with the internal analytical team, internal product development team, and external API suppliers to generate analytical methods for the submission of ANDAs.
Responsibilities :
Development and validation of LC methods
Development of LC methods for impurities, including related compounds and degradation compounds, in drug products formulations and stability samples
Characterization of impurities utilizing LC-MS and other wet chemistry methods
Identify/characterize protein aggregates from developmental and stability samples
Study extractable/leachable from the container/closure system using LC/MS and GC/MS techniques.
Preparation and review method validation reports
Operation and maintenance of LC-MS, GC-MS, ICP-MS (Thermo Finnigan instruments) and other instruments needed for impurity characterization
Development of methods for the quantitation of low molecular peptides in drug products using LC/MS and other techniques
Draft, review, and approval of analytical reports
Response to CMC Deficiencies from the FDA
Review and evaluation of drug substance supplier's technical documents
Identification of specification requirements for drug substances and critical raw materials and approval specifications and specification justifications
*Responsibilities will be more comprehensive for more senior positions
Requirements :
5-15 years' experience in peptide analysis at a scientific organization; experience at a pharmaceutical company preferred
Exceptional knowledge of organic chemistry and wet chemistry analysis
Track record of scientific contributions; publications and patents preferred
Familiarity with Waters chromatography systems and Empower software
Experience in mentoring and guiding junior scientists
Flexible, optimistic attitude
Job Type: Full-time
74,651 - 77,112 /year
Chemistry Laboratory Supervisor
What is this?