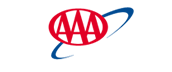 Manager-Product Management at AAA OHIO AUTO CLUB
Saint Louis, MO
Responsible for the overall management of insurance products for multiple markets. This includes monitoring and evaluating profitability, retention, and growth performance and communicating to all areas including senior managers the progress against targeted goals and makes recommendation and implements changes in order to attain Club's goals and objectives. Provides strategic direction to execute on short and long-term plans. Oversees and leads projects by working with multiple areas of the organization to ensure the development execution, establishment of goals, and success of all product line initiatives. Regularly makes decisions involving the direction of major projects and implements plans that affect the strategic direction of assigned product line. Leads in the development and implementation of new processes and adjustments to current processes. Responsible for managing and mentoring a team of Product Analysts to support business objectives.

Qualifications
Four-year college degree in business, management, finance or equivalent combination of education and work experience required.
Knowledge of AAA products and operations highly desired.
Advanced ability to think strategically and transform strategy into actionable plans required.
Advanced ability required to define and lead implementation of new processes.
Requires advanced ability to coordinate and control major projects. Requires advanced ability o communicate clearly and effectively at all levels – both verbally and in writing.
Requires ability to compile, analyze and interpret data.
Requires a high degree of independent decision making and problem solving skills.
Advanced computer skills with Word, Excel, PowerPoint and Tableau preferred.
5-10 years prior product management, product development or related experience required.
Demonstrated experience in project management required.
Staff management experience preferred.