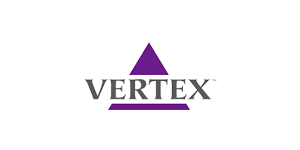 Manager Research Quality Assurance at Vertex Pharmaceuticals Inc.
Cambridge, MA 02139
GENERAL POSITION SUMMARY:
The Manager Research Quality Assurance (RQA) establishes, implements, and maintains internal Quality Management Systems within the Development and Research groups with emphasis on procedures to ensure the data integrity of all Vertex Cell and Gene Therapy (VCGT) Research and Development output intended for regulatory submissions, poster presentations and publications. The Manager of RQA will have experience in a pharmaceutical development environment with knowledge and review experience of in-vivo and in-vitro research study protocols and their subsequent reports for investigational stage products. The function provides Quality guidance to Research and Development personnel and ensures that in-vivo and in-vitro studies are conducted and the data collected in compliance with protocols, appropriate corporate guidelines and internal work practices. The function also collaborates with other departments in the organization to create, implement, and maintain site wide policies and procedures to support study data integrity.  As a working manager, this position will also provide leadership, mentoring, and support for team members, develop and motivate any direct reports to have a high degree of accountability for performance and the oversight of key deliverables.
KEY RESPONSIBILITIES:              
Ensure Research and Development studies are conducted and data collected in compliance with approved protocols, appropriate Corporate guidelines, internal procedures, domestic and global regulatory guidelines and standards.

Manage the RQA function locally as well as potential for remote supervision of programs and people, including the implementation and ongoing oversight of RQA processes.

Share best practices in order to reduce duplicated efforts and ensure alignment across departments and sites.

Responsible for communicating RQA review and audit results and reporting, including the identification of trends and action items to meet VCGT needs.

Lead RQA operational processes, identify/support/implement process improvements to enhance team efficiency and effectiveness.

Supervise and monitor inspection activities staff and give technical direction when needed.

Execute non-GLP vendor audits when required for business needs.

Monitor and facilitate Development and Research staff training on VCGT policies and procedures with emphasis on functions generating Research output intended for regulatory filings. Assist with the monitoring and training of Development and Research staff on RQA procedures and SOPs.

Publish monthly status reports of Research QA activity.

Provide Quality guidance to Research and Development personnel as required.

Perform and supervise the QC and data integrity reviews of R&D, Process Sciences, Analytical Development Translational Development reports and data intended for regulatory filings.

Training Research and Development personnel who are involved in writing and executing protocols and study reports subject to the internal Research Quality System.

Creation of RQA policies and SOPs to ensure Development, Research and RQA personnel have an understanding of RQA procedures and expectations.
REQUIRED EDUCATION AND EXPERIENCE:
BA/BS Life Sciences or equivalent with 7+ years relevant experience or 5+ years with Masters degree in a biotechnological and/or pharmaceutical development in a Quality Assurance setting

In lieu of a Life Sciences degree, consideration will be given to candidate with minimum of 11 years of relevant industry experience in a biotechnological and/or pharmaceutical development in a Quality Assurance setting

Experience in a pharmaceutical development environment with knowledge and review experience of in-vivo and in-vitro Research study protocols and reports for investigational stage products

Familiarity with FDA regulations including Good Laboratory Practice (GLP) and current Good Manufacturing Practice (cGMP) regulations, FDA Guidance, and ICH Guidance

Very good oral and written communication skills

Ability to work independently, as well as with others

Detail and goal oriented and able to exercise good judgment

Able to multitask, handle multiple projects at one time, and change priorities based on business needs
REQUIRED KNOWLEDGE, SKILLS, AND COMPETENCIES
Key Leadership Skills:
Cross- functional collaborator

Results Driver
Key Knowledge/ Skills and Competencies:
Experience in a pharmaceutical development environment with knowledge and review experience of in-vivo and in-vitro Research study protocols and reports for investigational stage products.

Strong leadership skills with the ability to thrive in a high throughput environment

Project Management / Continuous Improvement

Ability to lead and manage complex projects/teams within corporate objectives and project timelines

Proficiency utilizing project management processes / tools to lead meetings, assist with project planning, and facilitate completion of tasks

Collaboration / Teamwork / Conflict Management

Ability to independently lead cross-functional teams and represent the Quality unit

Communication/Coaching / Influencing

Recognized as a mentor with a strong ability to transfer technical knowledge and teach skills to junior staff

Ability to effectively influence others within technical area of expertise

Ability to communicate effectively across all organizational levels

Critical Thinking / Problem Solving

Ability to evaluate quality matters and make decisions utilizing a risk-based approach

Flexibility/Adaptability

Attention to detail
#LI-LM1