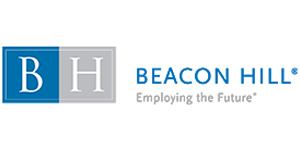 Manager, Software Engineering at Beacon Hill Staffing Group
Boston, MA

Software Development Manager (Boston, MA) $120k plus bonus and Remote Options!



If you love tech, love to travel, and love to change people's lives, this is the perfect opportunity for you. This company with an international presence is building up their Boston office and looking for a Software Development Manager to oversee a small team of developers.

YOUR CAREER GOALS

You enjoy working in an open source environment with the ability to select the right tools for the job. To join an environment that is focused on learning and growth. To join a team that coordinates with stakeholders both within technology and out, allowing you to experience working with a wide range of people and ideas. You are a software engineer, product owner/manager, or even a senior level project manager within technology and are looking for your fist opportunity to move into people management.

YOUR AMAZING QUALITIES

You're passionate about software systems, software interface design and development, and mentoring others. You recognize process or programming inefficiencies and can recommend improvements in a heartbeat. You have a B.S. degree or higher in Computer Science, Information Technology & Services, Software Engineering, or a related field, and at least four years of professional experience in the software lifecycle development process. You don't need to be a developer but you at least understand how software is designed, built and released.

The tech challenges that your team tackles include:

Development of applications in React, Vue, and Angular
Development of applications in Python
Building robust and dependable data processing tools using PostgreSQL
Working extensively with API backends

And if you've got knowledge or experience in:

Managing others
Hands on coding
Understanding of common application stack (nginx, uswgi, etc.) and API backends

...those are certainly pluses!

You must also be able to thrive in a fast-paced, deadline-driven environment. Leadership ability and excellent interpersonal & communication skills here are absolutely essential.

IN EXCHANGE FOR YOUR HARD WORK

We offer you:

A comprehensive health & medical benefits package
Generous PTO
401(k) plan
Great office perks, including discounted travel!
Company fun through social events & parties
Career development & advancement opportunities
And much more!

Find Us on Facebook!
Follow Us on Twitter!

Beacon Hill is an Equal Opportunity Employer that values the strength diversity brings to the workplace. Individuals with Disabilities and Protected Veterans are encouraged to apply.

Company Profile:

Beacon Hill Technologies, a premier National Information Technology Staffing Group, provides world class technology talent across all industries on a contract, direct (permanent), contract-to-direct and project basis. Beacon Hill Technologies' dedicated team of recruiting and staffing experts consistently delivers quality IT professionals to solve our customers' technical and business needs.

Beacon Hill Technologies covers a broad spectrum of IT positions, including Project Management and Business Analysis, Programming/Development, Database, Infrastructure, Quality Assurance, Production/Support and ERP roles.

Learn more about Beacon Hill Staffing Group and our specialty divisions, Beacon Hill Associates, Beacon Hill Financial, Beacon Hill HR, Beacon Hill Legal, Beacon Hill Pharma and Beacon Hill Technologies by visiting www.beaconhillstaffing.com.

We look forward to working with you.

Beacon Hill. Employing the Future™

$135,716.00 - $165,710.00 /year
Software Development / Engineering Manager
What is this?