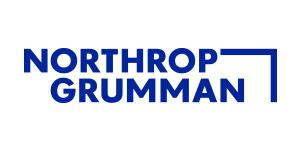 Manager, Systems Engineering 1 / Secret / Interim Secret at Northrop Grumman Corporation
Grand Forks, ND
Job DescriptionAre you interested in expanding your career through experience and exposure, all while supporting a mission that seeks to ensure the security of our nation and its allies? If so, then Northrop Grumman is the place for you. As a leading global security company, we provide innovative systems, products and solutions to our customers worldwide. We are comprised of diverse professionals that bring different perspectives and ideas, understanding that the more experiences we bring to our work the more innovative we can be. As we continue to build our workforce, we look for people that exemplify our core values, leadership characteristics, and approach to innovation.


Northrop Grumman Defense Systems Sector has a need for a Systems Engineering Manager 1 at its Subsystem & Software Sustainment organization in Grand Forks, ND.
Youwill report to the Engineering organization's manager, and will also support Sector, Division, and Business Unit engineering initiatives as required. The position involves technical management and supporting programs as a technical performer. You will use yourbackground in engineering and technical leadership, strategic thinkinganda propensity of process improvement as a way of driving quality.
Responsibilities include:

Serve as a liaison in support of operating unit activities requiring engineering support.
Work with a team of engineers and provide functional management including:

Performance Evaluation
Program/Task Assignments
Professional Development

Manage group of engineers and participate directly in activities that include:

Program start-up, verification and validation, and issue resolution on programs
Monthly project reviews
Proposal development and new business activities
Independent Research and Development concepts and implementation
White paper development
Risk mitigation

Support review and maintenance of the site Engineering Processes
Lead process improvement initiatives as way to drive quality.
Facilitate and foster Mentor/Protégé' relations.
Provide recommendations for resources to programs (ie tools, capital equipment, software)
Support the identification of required technical training in coordination with the Engineering Manager.
Ensure technical planning, system integration, verification and validation, cost and risk, and supportability and effectiveness analyses for total systems.
Support reviews to ensure the logical and systematic conversion of customer or product requirements into total systems solutions that acknowledge technical, schedule, and cost constraints.
To learn more about our hiring process for manager positions, please view our Selecting the Best Qualified Managers video:
Basic Qualifications:
1. BS degree in Computer Science, Math, Physics, Engineering, or related technical degree.
2. A minimum of 7 years of experience with hardware, software, and/or systems engineering concepts and applications in both modernization and maintenance domains.
3. Demonstrated experience in Technical Management.
4. Experience to rapidly respond with engineering support at all levels of the organization.
5. Leadership skills to develop, organize and execute engineering activities, including building teams, and assessing technical talent.
6. Superior analytical and problem-solving skills, the ability to gain internal support, operate independently with limited supervision and feedback, and the ability to establish a solid working relationship with technical staff, operating unit managers, and peers in the business areas.
7. Experience recruiting and developing engineering talent.
8. Ability to obtain/maintain aSecret security clearance.
Preferred Qualifications:
1. Experience in functional management at the department level or site level
2. Experience leading proposal and new business activities
3. Experience providing engineering support for Global Hawk sustainment activities.
4. Demonstrated leadership skills in a challenging work environment.
Northrop Grumman is committed to hiring and retaining a diverse workforce. We are proud to be an Equal Opportunity/Affirmative Action Employer, making decisions without regard to race, color, religion, creed, sex, sexual orientation, gender identity, marital status, national origin, age, veteran status, disability, or any other protected class. For our complete EEO/AA and Pay Transparency statement, please visit . U.S. Citizenship is required for most positions.