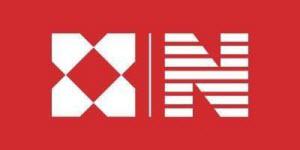 Managing Director, Transition & Governance at Newmark Knight Frank
Dallas, TX 75201
Newmark Knight Frank (NKF) is one of the world's leading commercial real estate advisory firms. We provide a fully integrated platform of services to prominent multinational corporations and institutional investors across the globe, as well as to occupiers, owners and developers of real estate on a local, regional and national level.
Together with London-based partner Knight Frank and independently-owned offices, NKF's 14,100 professionals operate from more than 400 offices in established and emerging property markets on six continents.
Job Description:
The Managing Director of Transition and Governance oversees the on boarding of prominent new client accounts and actively participates in the ongoing governance of these accounts for Global Corporate Services. Working with the Service Delivery team and managing a team of their own, this position develops and implements organizational processes, procedures and best practices to ultimately deliver the client experience.
The Managing Director is responsible for the planning, organization, direction and control of the activities of the service line under supervision, to optimize the utilization of all resources under his/her control.  Participate in formulation of overall service line objectives, policies and plans appropriate to the scope of services for each specific client.  Oversee operations across the service line.
Essential Job Duties:
Serve as the central point of contact for the integration of new accounts into Newmark Knight Frank.
Assist and collaborate with senior management on the coordination and transitioning of new integrated accounts and the development of key client relationships.
Work with clients to ensure a smooth transition of services, including the development of new real estate processes.
As required, assist in contract negotiations, acting as a SME with client legal, internal NKF legal and others as necessary.
Collaborate with senior management on the ongoing support of existing accounts for special projects, data quality validations, M&A activity and other activities.
Work with the Account team with the standard transaction process.
Develop and maintain transition presentation materials and transition playbook.
Develop customized playbooks and other supporting documents for new accounts.
Prepare meeting notes and agendas for weekly, quarterly and annual meetings.
Coordinate team members' internal and external meetings, including initial kick off meetings.
Work with accounting team to set up bank accounts and secure signed banking documents from client.
Work with technology team to ensure database configuration, reporting and required functions needed for a successful transition are assessable.
Work with account teams with merger and acquisition onboarding for existing accounts.
Work with account teams with ongoing data quality checks, reporting and training.
Work with ongoing accounts teams with process enhancements and compliance.
May perform other duties as assigned.
Other Job Functions:
Provide senior level input for problem solving situations.
Participate in the development of and implement staff planning and management development programs to meet on-going management and professional requirements, as well as ensure that trained, capable personnel are providing a continuous product of such programs in all levels of the region for promotional progression.
Prepare and conduct the performance review and make salary recommendations for all direct reports.  As appropriate, review and approve staff performance reports.
Travel is required.
Skills, Education and Experience:
Bachelor's degree preferably in Real Estate, Business or Marketing
Minimum 7 to 10 years' experience in a corporate real estate environment
Project management skills with the ability to handle multiple, simultaneous projects and presentations
Proven track record of leading global multi-service transitions with a focus on Facility Management
Diligent worker with a high standard for work product
Ability to handle multiple, simultaneous projects and presentations
Proven track record of maintaining client satisfaction
Understanding of KPIs, how to create, track and report
Capacity to work in a demanding, deadline driven environment
Strong communication, team building and organizational skills
Develop and maintain positive relationships with all stakeholders
May perform other duties as assigned
Benefits and Perks:
Industry leading Parental Leave Policy (up to 16 weeks)
Generous healthcare
Bright Horizons back-up care program
Generous paid time off
Education reimbursement
Referral Program
Opportunities to network and connect
Benefits/perks listed may vary depending on the nature of your employment with Newmark Knight Frank and the job location.
Working Conditions: Normal working conditions with the absence of disagreeable elements
Note: The statements herein are intended to describe the general nature and level of work being performed by employees, and are not to be construed as an exhaustive list of responsibilities, duties, and skills required of personnel so classified.
Newmark Knight Frank is an Equal Opportunity/Affirmative Action employer.  All qualified applicants will receive consideration for employment without regard to race, color, religion, sex including sexual orientation and gender identity, national origin, disability, protected Veteran Status, or any other characteristic protected by applicable federal, state, or local law.