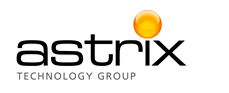 Manufacturing Associate (Biotech-Night Shift) at Astrix Technology Group
West Greenwich, RI 02817
Routinely perform moderately-complex to complex processes according to Standard Operating Procedure in a Bio Manufacturing environment.

Responsibilities include:

Performing media and buffer batching.
Cleaning and steaming of equipment, pH, Conductivity, and Osmo testing, setting up and operating equipment.
Assisting or participating in other manufacturing operations.
Basic GMP knowledge.
Requirements:

Lab Experience preffered
Bio Manufacturing experience preferred.
Batching experience preferred.
GMP Knowledge.