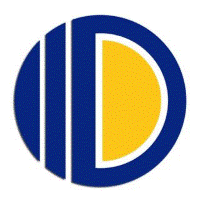 Manufacturing Engineer | Process Refinement from Davron, LLC
Santa Clara, CA 95050
We have an immediate need for a well-qualified Manufacturing Engineer focused on the design, improvement, and implementation of processes, equipment, and production operations to join a Manufacturer serving the Electronics Industry in Santa Clara, California.
Requirements for this position include:
Minimum 5 years of experience
Bachelor of Science in Mechanical or Manufacturing Engineering is preferred; similar degrees or significant industry experience will also be considered
Responsibilities to include creation, documentation, analysis, and improvement of production processes and quality control
ISO-9001 environment experience is preferred
Will analyze designs and provide design-for-manufacturability feedback, to production and to customers
Fixture, jig, tooling, and inspection fixture design
Automation implementation experience is desired
Should be familiar with processes like machining (CNC Lathe / Mill, EDM, etc) soldering, plating, sintering, brazing, welding, forging, stamping, skiving
Experience with visual inspection systems is desired – will be responsible for programming and implementation of an automated CMM
Full-time, permanent, direct-hire position.
This position offers a competitive salary and great benefits.
DAVRON is the leading Headhunter and Executive Search firm for Engineering, Architecture, Construction and Manufacturing professionals nationwide. We have direct communication with hiring managers allowing us to get you in front of company decision makers. People who want to be hired come to us for help. We want to see you thrive in challenging work environments that bring you excitement and prosperity in your career!
MANUFACTURING | PROCESS ENGINEERING | CONTINUOUS IMPROVEMENT | PRODUCTION AUTOMATION | EQUIPMENT SELECTION | CMM PROGRAMMING | PRODUCTION OPERATIONS | MACHINE SHOP
96,492.00 - 120,006.00 /year
Manufacturing Process Engineer
What is this?