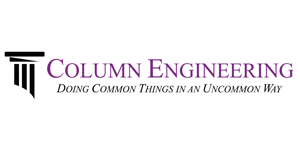 SAP Architect PI/PO at Column Engineering
Lake Zurich, IL 60047
DESCRIPTION:
The SAP PO Architect will be responsible for leading the design and development efforts for the support and development of integration solutions in our SAP PO system. Must be able to effectively interact with the SAP Business Analysts, SAP Technical Analysts, SAP PO developers and SAP Business Users to understand the overall SAP enterprise solution. Tasks to be performed by the SAP PO Architect include, but not limited to the following: Take the lead in managing SAP PO and EDI related projects. Lead initial discussion, requirements definition, design processes, as well as actual development and testing of the solution. Collaborate with our global colleagues to provide expert guidance on the design and implementation of integration projects. Mentor and provide guidance to other PO developers through code/development review. Create all the necessary documentation required by Fresenius-Kabi's validation and change control processes.
QUALIFICATIONS:
Minimum of 10 years experience with SAP Process Integration/Process Orchestration 7.4 or higher.
Knowledge of SAP PI/PO monitoring and administrator activities.
Knowledge of SAP PI/PO Design best practices, Error Handling and Alerts.
Strong experience developing ICO scenarios.
Strong experience B2B Integration cockpit and EDI separator.
Strong experience with CTS and managing transports across development, quality and production systems.
Experience with enterprise data integration technologies including Java, SQL, XSLT, Graphical, and XML.
Expertise in integrating SAP products with 3rd party applications using different technologies – ALE-IDocs, Web Services, SAP R3/Proxy, XML, HTTP, JDBC, File, SOAP, REST, FTP, SFTP, AS2. Expert knowledge in a variety of EDI mapping protocols in SAP PI/PO especially EDI X12 (850, 855, 856, 810, 940, 945, 820, 823, 844, 849, 845, and 977).
Good understanding of business process flows in SD, MM, EWM, WM, and FI areas, including master data setup.
Ability to develop software solutions with supporting documentation.
Ability to multi-task and prioritize.
Excellent verbal and written communication skills.
Experience in the Pharmaceutical industry a plus.