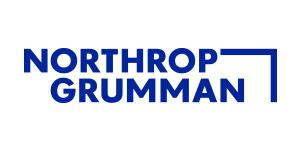 Manufacturing Engineering Manager (active security clearance) at Northrop Grumman Corporation
Clearfield, UT
Job Description
Engineering
At Northrop Grumman, our employees have incredible opportunities to work on revolutionary systems in air and space that impact people's lives around the world today, and for generations to come. Our work preserves freedom and democracy, and advances human discovery and our understanding of the universe. We look for people who have bold new ideas, courage and a pioneering spirit to join forces to invent the future, and have a lot of fun along the way. Our culture thrives on intellectual curiosity, cognitive diversity and bringing your whole self to work — and we have an insatiable drive to do what others think is impossible. Our employees are not only part of history, they're making history.
Northrop Grumman Aerospace Systems has an opening for a to join our team of qualified, diverse individuals. This position will be located in Clearfield, UT.
The selected candidate will manage a group of manufacturing engineers and production planners to support various space, aircraft, and ground systems projects.
Essential Functions:

Design manufacturing processes, procedures and production layouts. These layouts are used for assemblies, equipment installation, processing, machining and material handling.

Ensure the most efficient and productive layout arrangement of machines within plant facilities.

Design operations sequences and specify procedures for the fabrication of tools, equipment, and other functions that affect product performance.

Adapt machine or equipment design to factory and production conditions.

Incorporate inspection and test requirements into the production plan, such as, inspecting the performance of machinery, equipment, tools to verify their efficiency.

Investigate and initiates corrective action of problems and deficiencies to ensure product quality.

Develop manufacturing processes or techniques that are applicable to statistical process control.

Manage a team of engineers and/or production planners.

Provide guidance to these individuals regarding design concepts and specification requirements.

Offer solutions on how to best utilize equipment and manufacturing techniques.

Drive timely and clearly communicated decisions and recommendations

Champion COE Engineering objectives to achieve business success
The selected candidate should steadfastly push self and others to achieve company goals, feel comfortable providing customer overviews and presentations, and be an advocate for a safe and professional work environment.Candidate must be comfortable effectively maneuver through political situations and anticipate roadblocks, as well as, be comfortable in an environment that provides challenging and stretching tasks and assignments to key talent in the organization