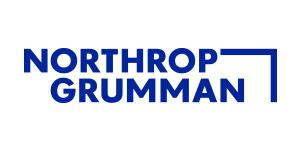 Manufacturing Engineering Manager II at Northrop Grumman Corporation
Magna, UT
Job Description
Engineering
Climb to new heights on your journeywhen you start Defining Possible with Northrop Grumman. Enjoy a purposefulcareer in aeronautics that is crucial to the way we connect and protect ourworld across land, sea, and air. Bring your experience and take advantage ofthis opportunity to discover how you can start to push past possible andachieve your goals today. Enjoy a diverse, collaborative environment withprofessionals across the nation ready to help launch your career.
Northrop Grumman Aerospace Systems hasan opening for a Manufacturing Engineering Manager II to join our team ofqualified, diverse individuals. This position will be located in Magna, UT.
The selected candidate will Theselected candidate will manage a group of manufacturing engineersand production planners environmentsupporting various space, aircraft, and ground systems.
Essential Functions:
Manage a team of engineers and/orproduction planners.

Provide guidance to these individualsregarding design concepts and specification requirements.

Offer solutions on how to best utilizeequipment and manufacturing techniques.
Drive timely and clearly communicated decisions and recommendations

Champion COE Engineering objectives to achieve business success
Design manufacturing processes,procedures and production layouts. These layouts are used for assemblies,equipment installation, processing, machining and material handling.

Ensure the most efficient andproductive layout arrangement of machines within plant facilities.

Design operations sequences andspecify procedures for the fabrication of tools, equipment, and other functionsthat affect product performance.

Adapt machine or equipment design tofactory and production conditions.

Incorporate inspection and testrequirements into the production plan, such as, inspecting the performance ofmachinery, equipment, tools to verify their efficiency.

Investigate and initiates correctiveaction of problems and deficiencies to ensure product quality.

Develop manufacturing processes ortechniques that are applicable to statistical process control.
The selected candidate should steadfastly push self and others toachieve company goals, feel comfortable providing customeroverviews and presentations, and be an advocate for a safe and professionalwork environment. Candidate must be comfortable effectively maneuver through politicalsituations and anticipate roadblocks,as well as, be comfortable in an environment that provides challenging, stretching tasksand assignments to key talent in the organization