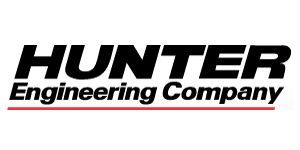 Manufacturing Engineering Manager at Hunter Engineering Company
Raymond, MS
Overview
Hunter Engineering Company is a world leader in automotive service equipment, offering state-of-the-art wheel alignment systems, wheel balancers, lift racks and more.  Hunter equipment is approved and used by vehicle manufacturers, automobile and truck dealers, tire dealers and automotive service facilities around the world.  We are currently seeking a Manufacturing Engineering Manager to join our team.
The Manufacturing Engineering Manager is responsible for professional and technical leadership of site engineering staff and plays a vital role in driving plant financial objectives. This position will lead and coordinate highly technical and continuous improvement manufacturing projects to the equipment and processes.
Responsibilities
Will support and strive towards safe operations in all facets of the manufacturing facility.
With input from leadership team, communicates an integrated, long term vision for the sites
Oversee and execute projects from chartering, design, construction, commission to start-up. 
Reviews project design for compliance with engineering principles, company standards, contract requirements and related specifications.
Support continuous improvement projects throughout the organization.
Manages a staff of Manufacturing Engineers and/or Technicians. 
Selects, develops and evaluates personnel to ensure the efficient operation of the function.
Developing and validating manufacturing processes, including equipment identification, design, installation and validation for fabrication of products.
Provides process automation, electronic data control, time flow, rework and process optimization.
Works in collaboration on developing effective manufacturing procedures.
Establishing manufacturing process flow diagrams and process validation procedures.  Evaluating process capability and identify areas for improvement.
Collecting and analyzing "in-process" data to determine areas for process improvement. 
Experience and knowledge in building quality into processes, including process flow and Failure Mode Effects analysis as well as gauge reproducibility and reliability.
Manages the establishment of methodologies, tools, standards and operating procedures for the engineering disciplines.
Promotes a strong culture of Continuous Improvement philosophies by establishing performance metrics for the group and implementing internal processes or tools to drive results.
Qualifications
 Bachelor's degree required with concentration in mechanical or industrial engineering or related technical degree.
10+ years related experience.
Experience with Microsoft Visio, Project and related systems.