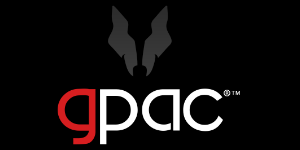 Manufacturing Engineering Manager at gpac
Santa Barbara, CA
Job Description
Position Summary
Under the direction of the Director of Manufacturing, the Manufacturing Engineering Manager will manage the manufacturing engineering activities:
Functioning as a liaison between design engineering and production
Performing technical manufacturing functions, and
Supporting the manufacturing activities.

Essential Duties and Responsibilities
Supervise and schedule the work activities of manufacturing technicians and CNC programmers.
Maintain and expand the company's welding procedures, process, inspection and certification requirements to ASME standards.
Lead the company's safety program with associated meetings, activities and reports.
Review engineering releases (drawings and BOM) for completeness and accuracy, documenting engineering errors and omissions through engineering change requests.
Participate in concurrent design reviews with engineering product development teams
Recommend drawing changes to design engineering that facilitate product manufacturability.
Develop process routings, defining the required operations to manufacture products
Calculate production rates (setup and run) for each process routing operation
Define, research, document and purchase required tools to process products
Design fixtures required for manufacturing processes
Generate CNC programs required to process products
Identify pertinent part characteristics and prepare process verification sheets
Support manufacturing operations by working with production management and direct manufacturing personnel in developing solutions to manufacturing problems
Investigate and implement advanced manufacturing techniques.
Lead lean manufacturing and continuous improvement activities.
Conduct appropriate experimentation, analysis and justification for process changes.
Define, manage, measure and report relevant Key Performance Indicators (KPI's)


Qualifications
Mechanical design fundamentals (CAD, SolidWorks preferred)
Computer assisted programming (CAM, MasterCam preferred)
Metal cutting tools
Fabrication and welding
Safety standards
Mechanical assembly
Quality processes (six sigma)
Written and verbal communication skills
Analytical skills and ability to interpret data
Decision making, problem solving and organizational skills
Ability to lead a team and work jointly across departments

Education and/or Experience:
B.S. Industrial Engineering, Manufacturing Engineering or equivalent combination of education and experience in process/manufacturing engineering fundamentals. Minimum 15 years of experience required with 5 years relevant leadership experience in a product manufacturing environment.

#LI-MJ1
All qualified applicants will receive consideration without regard to race, color, religion, sex, sexual orientation, gender identity, national origin or protected veteran status.
GPAC (Growing People and Companies) is an award-winning search firm specializing in placing quality professionals within multiple industries across the United States for the past 27 years. We are extremely competitive, client-focused and realize that our value is in our ability to deliver the right solutions at the right time.