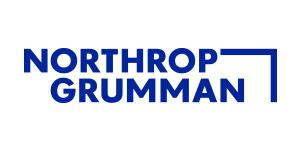 Manufacturing Mgr Test Engineering 2 at Northrop Grumman Corporation
Madison, AL
Job Description
Engineering
Northrop GrummanDefense Systems in Madison, Al., has an opening for a Manager Test Engineering 2. The selected candidate designs, develops, and implements testing methods and equipment. Plans and arranges the labor, schedules, and equipment required for testing and evaluating standard and special devices. Provides test area with parameters for sample testing and specifies tests to be performed. Compiles data and defines changes required in testing equipment, testing procedures, manufacturing processes, or new testing requirements. Responsible for testing all customer samples and for special tests that cannot be performed in the test area.
Job responsibilities include:
- Manages a Manufacturing Test Engineering Department consisting of engineers and technicians that support manufacturing testing activities. This includes annual evaluations, time approval, job assignments, and task assignment/prioritization.
- Responsible for the development and execution of test plans, and test procedures in support of production activities.
- Evaluates manufacturing test equipment needs for program specific requirements.
- Maintains control of test equipment and ensures calibrations are current.
- Responsible for the execution of Test Readiness Reviews for Factory Acceptance Testing.
- Supports proposals through development of the testing requirements and test concept by writing BOEs, BOE review, and other tasks as required.
- Develops and allocates the test team's support for all required testing of equipment being manufactured and prototype testing.
- Coordinates with program engineering for required developmental testing to include supporting testing at Redstone Test Center.
- Cost account manager for test on programs as required
- Ensures CDRLs are delivered as required by supported programs
- Coordinates with government on all test requirements and operation.
•Providing direction to employees utilizing management guidelines and general policies
•Discussing test details and results with test technicians and engineering
•Driving employee efficiency
•Meeting product cost and schedule targets
•Managing the area to produce quality products
•Engaging employees to achieve their highest potential
•Implementing process improvements to improve affordability, quality and schedule
•Performing required SAP/MS transactions
The ideal candidate will have demonstrated leadership skills and ability, a strong technical background, cross organizational experience, strong communication skills, and the ability to multitask in a fast paced environment.
As Northrop Grumman grows, so does our need for high-performing managers. To learn more about our hiring process for manager positions, please feel free to view our Selecting the Best Qualified Managers video: http://www.northropgrumman.com/SQMVideo
LI-D-53