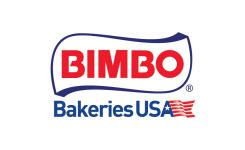 Manufacturing Operations Analyst at Bimbo Bakeries USA
Greenwich, CT
Job Description
Have you ever enjoyed Arnold®, Brownberry® or Oroweat® bread? A Thomas'® English muffin or bagel? Or perhaps snacked on a Sara Lee®, Entenmann's® or Marinela® cake or donut? If the answer is yes, then you know Bimbo Bakeries USA!
Bimbo Bakeries USA is part of Grupo Bimbo, the world's largest baking company with operations in 33 countries. Bimbo Bakeries USA (BBU) employs 20,000 associates across the U.S. in bakeries, sales centers, corporate offices and on sales routes to ensure our consumers have the freshest products to feed their families at every meal. But our associates come to work for much more – the chance to feed their own lives through exciting work that offers the opportunity to make a real difference in their professional and personal lives every day.
This position is responsible for executing systems input and maintenance duties to allow production supervisors to spend most of their time on the floor focused on coaching and process improvements. The Supervisor Production Systems coordinates, schedules and executes activities that occur within the manufacturing facility and supports all production supervisors from all lines and shifts. 
The purpose of this position is to achieve continuous improvements in the areas of safety, quality efficiency, customer service and leadership so as to deliver the commitments of the plant.
Key Job Responsibilities:
Accurate daily entering and uploading of invoices, PM documentation, reconciliation of uploads
Tracking of all maintenance work orders
Coordination of all paperwork and backup documentation for all purchases and projects
Tracking and accurate coding of Capital Projects approved by Corporate
Follows environmental and safety regulations and acts in compliance
Completes and submits environmental related paper work in timely fashion
Complies with corporate guidelines on business ethics, practices and approved vendors
Works with Maintenance Managers to help with maintenance scheduling and timelines
Develops value added reports for Maintenance and Management reporting
Maintains professional and positive relationships with our vendors and their personnel
Generation of daily/weekly PM performance and spending results
Serve as backup for all Parts Specialist in their absence
Support the period-end closing process by ensuring accurate accruals and internal project costing
Ad-hoc projects as required