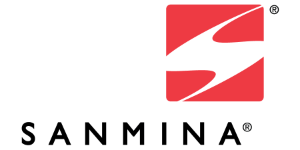 Manufacturing Painting Supervisor, 2nd Shift - (48338) at Sanmina
Fremont, CA
Category (For Job Seekers)
Manufacturing/Operations
Location
13931 - ENC Fremont CA US - Fremont, 94538 US (Primary)

Job Description
Sanmina Corporation (Nasdaq: SANM) is a leading integrated manufacturing solutions provider serving the fastest-growing segments of the global Electronics Manufacturing Services (EMS) market. Recognized as a technology leader, Sanmina Corporation provides end-to-end manufacturing solutions, delivering superior quality and support to Original Equipment Manufacturers (OEMs) primarily in the communications networks, defense and aerospace, industrial and semiconductor systems, medical, multimedia, computing and storage, automotive and clean technology sectors. Sanmina Corporation has facilities strategically located in key regions throughout the world.
The Sanmina Fremont facility is a full-service enclosure systems solution manufacturing plant.  Located in California's Silicon Valley, this facility produces low-to-mid volume New Product Introduction (NPI) runs to full-scale volume.  The Fremont facility offers everything from small piece parts to fully integrated and tested systems.  In addition, this location offers in-house painting capabilities and flexible logistics solutions in distribution, inventory management and hubbing, as well as repair services.
Job Purpose:
Sanmina is recruiting for a motivated and experienced 2nd shift painting supervisor for our Manufacturing Painting department. The Painting Supervisor is responsible for supervising, training and inspecting the performance of all painting employees. Must ensure that all procedures are completed supervising the day-to-day painting operations, scheduling the personal to ensure efficiency of the Department. This individual will work closely with the Operations Manager, Tooling and Quality teams, this role will report directly to the Director of Operations of the plant.
Nature of Responsibilities:
Strong leadership, management and employee relations skills with demonstrated abilities to resolve diverse problems and to complete critical tasks in a timely manner.
Professional background and strong knowledge in manufacturing and industrial painting
Good understanding of all processes in Assembly, fabrication, production and modifications area, repair, including experience working in all processes
Ability to establish and maintain business relationships/connections
Demonstrated knowledge of manufacturing painting shop floor management, including Health and Safety, Quality, Standardized Work, Kaizen and 5S.
Good communication and problem-solving skills.
Ability to work in a flexible manner and adapt to changes quickly.
Proficient with Microsoft Office programs (Word, Excel, PowerPoint, Access)
Requirements:
Bachelor's degree or equivalent experience in manufacturing/industrial painting processes
Minimum 5 years of related experience, previous management / supervisory experience preferred
Must have good communication skills
Must be able to anticipate potential problems, both internal and external, to the specific department(s) being supervised
Must possess the ability to lead and give clear direction to others
Must be familiar with powder coding processes
Must be able to work long hours and possess schedule flexibility
Assist Team Leaders with resolving issues that arise on daily basis and support Team Members when required
This is an ITAR facility and applicant must be a US Citizen or a lawful permanent resident. 
Sanmina is an Equal Opportunity Employer – M/F/Veteran/Disability/Sexual Orientation/Gender Identity.