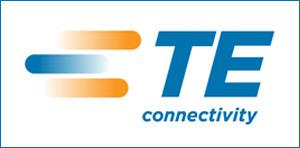 Manufacturing & Process Technician II at TE Connectivity
Plymouth, MN 55447
TE's Medical business unit, part of the Industrial Solutions segment, offers medical device OEMs, a complete product offering, and capability portfolio for minimally invasive, imaging, surgical, diagnostic, and therapeutic devices. With more than 350 design engineers and a global presence in all key medical device hubs, we are a premier partner to the world's leading medical technology companies for their next-generation medical devices. We are experts in all aspects of device design and manufacture, from access & delivery solutions for interventional medicine; to sensors & connectors for surgical applications. Our innovative solutions enable ground breaking medical therapies such as treating heart disease without opening the body, placing microscopic devices into brain arteries and powering robotic surgery.
Job Overview
TE Connectivity's Manufacturing and Process Development Engineering Teams significantly impact LEANPD driven new product development projects, driving for excellence in existing manufacturing technologies and methods and striving to implement new manufacturing technologies to provide improved process and tolerance control. They act as the binding element between product development and manufacturing engineering, ensuring the effectiveness and efficiency of this critical interface. They support Product Development in the optimization of designs and piece parts for manufacturability by realizing sample tooling/products/prototypes. They also design, develop, and qualify tooling and processes to meet TE quality and production standards, document all processes and tooling in applicable TE systems, support supply chain to verify supplier compliance and capability, initiate and implement programs to continuously improve quality, cost and cycle time and adhere to all appropriate specifications, regulatory requirements and customer requirements.
Responsibilities & Qualifications
Responsibilities:

Work with R&D engineers to develop basic processes needed for catheter fabrication


Refine processes by carrying out DOE's to ready processes for validations & mfg transfer


Oversee and run projects through pilot builds that have reached the stage of incremental improvements


Act as a liaison between R&D and Mfg. Engineering to carry out process training of Mfg. Engineers and assist in training operators


Manage / modify project documentation, assist in creating new documentation


Work with QE Engineers & R&D Engineers to execute and report results of validation studies

Qualifications:

Associates Degree in related field preferred


High School diploma or equivalent is required


A minimum of Three (3) years' work experience in a related regulated medical device environment.

TEGTA19
Competencies
Values: Integrity, Accountability,Teamwork, Innovation