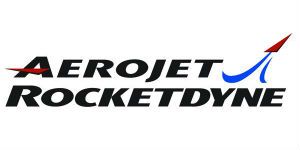 Manufacturing Technician - First Shift at Aerojet Rocketdyne
Carlstadt, NJ
Overview
ARDE, an Aerojet Rocketdyne company, designs and manufactures pressure vessels (tanks) for aerospace applications and mixers for commercial applications.
We are currently seeking a Manufacturing Technician - Assembly & Maintenance Mechanic. This person will work as mechanic responsible for performance of a variety of manufacturing operations include hardware assembly, processing and testing. This position will be located at our facility in Carlstadt, NJ.
Essential Job Functions (Including % of Time for Each)
55% - Prepares and assembles industrial mixers using blueprints specifications, and parts lists; gathering parts, tools, and materials. Performs tests as required to ensure operation. Resolves issues as necessary.
5% - Maintains parts inventory at defined min/max levels.
5% - Picks parts from inventory and packages to fill customer orders.
30% - Keeps equipment operational by completing preventive maintenance requirements; following manufacturer's instructions; troubleshooting malfunctions; calling for repairs.
5% - General duties such as: Maintains safe and clean working environment by complying with procedures, rules, and regulations. Maintains supplies inventory by checking stock to determine inventory level; anticipating needed supplies; placing and expediting orders for supplies; verifying receipt of supplies. Completes training as required.
Requirements
High School diploma required. Prior experience in a manufacturing environment is required.
Candidate should have strong mechanical aptitude, as well as strong verbal and written communications skills and be able to work in a team environment.
Experience in equipment or facility maintainence is preferred.
Requires U.S. Citizenship, U.S. Permanent Residency or other status as a U.S. Person. Must be able to satisfy federal government requirements for access to government information and having dual citizenship may preclude you from being able to meet this requirement.
Additional Requirements:
Ability to understand and follow written and oral instructions.Ability to follow safety practices.
Ability to establish and maintain cooperative working relationships with the work team and those contacted in the course of work.
Ability to work with management, supervisor or lead personnel to prioritize work and meet critical deadlines.
Work Environment and Physical Requirements:
The work environment may require a varied amount of walking, standing, sitting, climbing (i.e. ladders, stair, scaffolding, ramps), balance (maintaining body equilibrium to prevent falling when walking, standing, or crouching on narrow, slippery, or erratically moving surfaces), bending, reaching, handling/fingering (seizing, holding, grasping, turning picking, pinching), stooping, kneeling, crouching and ability to lift/carry /push/pull up to 25 pounds. While performing the duties of this job, employees may work around variable noise levels or with fume or airborne particles, hazardous chemicals, etc. requiring the use of personal protective equipment such as face protection (safety glasses, goggles, face shield), foot protection (i.e. steel toed shoes, rubber boots, etc.), gloves, hard hat, shop coat and hearing protection. Work requires the ability to change into or out of personal protective equipment when entering or exiting manufacturing, laboratory, or other areas. Work duties may also be required to work in a standard office setting and to use standard office equipment, including a computer.