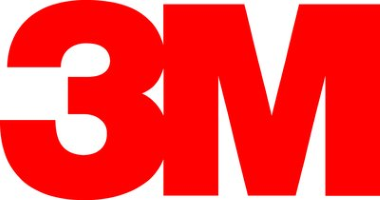 Manufacturing Technology Systems Engineer at 3M
Decatur, AL 35601
Collaborate with Innovative 3Mers Around the World
Choosing where to start and grow your career has a major impact on your professional and personal life, so it's equally important you know that the company that you choose to work at, and its leaders, will support and guide you. With a diversity of people, global locations, technologies and products, 3M is a place where you can collaborate with 93,000 other curious, creative 3Mers.
"The impact 3M has on people's lives and communities around the globe is amazing. As the leader of 3M's global community giving, I am incredibly proud to be part of and work alongside 3Mers, community partners and customers committed to making positive social change." – Michael Stroik, director of 3Mgives
This position provides an opportunity to transition from other private, public, government or military environments to a 3M career. 
The Impact You'll Make in this Role
As a Manufacturing Technology Systems Engineer, you will be a member of the FMS-Chemical Manufacturing Technology Team responsible for supporting operations while planning and implementing software systems around strategic FOF (Factory of the Future) initiatives.  The responsibilities range from leadership in software design to working with operators on the factory floor to implement new software concepts in manufacturing.  You will identify needs through customer requests and personal observation and work to satisfy those needs through appropriate application of software, hardware and processes; perform requirements analysis, planning, design, implementation, quality assurance, and deployment along with cross-functional teams including engineering, maintenance, production and management functions; are aware of local and corporate initiatives and their impact on plant systems; and recommend solutions with an eye toward reusability.
As a Manufacturing Technology Systems Engineer, you will have the opportunity to tap into your curiosity and collaborate with some of the most innovative and diverse people around the world. Here, you will make an impact by:
The deployment of software solutions for Chemical factories under Pacesetter and FOF initiatives
Coordinating with corporate and local resources on interfacing software systems
Supporting software and hardware for operator interaction on the factory floor
Analyzing existing software applications to identify improvements for maintainability and functionality
Leading the corporate and manufacturing teams; identify and prototype best practices in software design
Your Skills and Expertise 
To set you up for success in this role from day one, 3M is looking for candidates who must have the following qualifications:
High School Diploma/GED or higher (completed and verified prior to start) from an accredited institution
Four (4) years software systems engineering in a public, private, military or government environment
Additional qualifications that could help you succeed even further in this role include:
Bachelor's degree or higher in engineering or computer science (completed and verified prior to start) from an accredited institution

Software systems experience in a manufacturing environment

Experience with web application development

Experience in C# development with MS Visual Studio
Experience with MES (Manufacturing Execution System) integration
A passion for Industry 4.0 Manufacturing and Data Automation
Travel: May include up to 15% domestic
Relocation Assistance: May be authorized
Must be legally authorized to work in country of employment without sponsorship for employment visa status (e.g., H1B status).
Supporting Your Well-being 
3M offers many programs to help you live your best life – both physically and financially. To ensure competitive pay and benefits, 3M regularly benchmarks with other companies that are comparable in size and scope. 
Resources for You 
For more details on what happens before, during and after the interview process, check out the Insights for Candidates page at 3M.com/careers. 
Responsibilities of this position may include direct and/or indirect physical or logical access to information, systems, technologies subjected to the regulations/compliance with U.S. Export Control Laws.
 
U.S. Export Control laws and U.S. Government Department of Defense contracts and sub-contracts impose certain restrictions on companies and their ability to share export-controlled and other technology and services with certain "non-U.S. persons" (persons who are not U.S. citizens or nationals, lawful permanent residents of the U.S., refugees, "Temporary Residents" (granted Amnesty or Special Agricultural Worker provisions), or persons granted asylum (but excluding persons in nonimmigrant status such as H-1B, L-1, F-1, etc.) or non-U.S. citizens.
 
To comply with these laws, and in conjunction with the review of candidates for those positions within 3M that may present access to export controlled technical data, 3M must assess employees' U.S. person status, as well as citizenship(s).
 
The questions asked in this application are intended to assess this and will be used for evaluation purposes only.  Failure to provide the necessary information in this regard will result in our inability to consider you further for this particular position.  The decision whether or not to file or pursue an export license application is at 3M Company's sole election.
Learn more about 3M's creative solutions to the world's problems at www.3M.com or on Twitter @3M.
Responsibilities of this position include that corporate policies, procedures and security standards are complied with while performing assigned duties.
3M is an equal opportunity employer.  3M  will not discriminate against any applicant for employment on the basis of race, color, religion, sex, sexual orientation, gender identity, national origin, age, disability, or veteran status.
Please note: your application may not be considered if you do not provide your education and work history, either by: 1) uploading a resume, or 2) entering the information into the application fields directly.
3M Global Terms of Use and Privacy Statement

Carefully read these Terms of Use before using this website. Your access to and use of this website and application for a job at 3M are conditioned on your acceptance and compliance with these terms.
Please access the linked document by clicking here, select the country where you are applying for employment, and review. Before submitting your application you will be asked to confirm your agreement with the terms.
78,445.00 - 93,884.00 /year
Manufacturing Engineer
What is this?