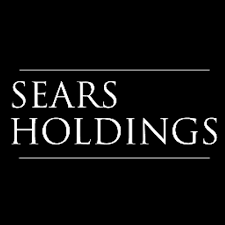 Market Ops Mgr (Fld Log Svcs) at Sears Holdings
San Diego, CA 92154
Job Description
Req/Job ID: 995632BR
Employing Entity: Transform Innovel Solutions LLC
Employment Category: Regular, Full-time
Job Function: Distribution/Logistics/Warehouse
Store ID: 45032: SAN DIEGO - MDO

The Market Operations Manager is responsible for functioning as the second-level manager to the Market Manager Field Logistics Operations team, which is responsible for managing the Home Delivery and Installation facility activities. This position is hands on and ensures the operational execution of operations by overseeing the daily work activities of office and Warehouse functions. This position is directly accountable for the inventory sold through Sears and Third Party clients until the completed delivery and installation at the end consumer location. Additionally, this position identifies and implements continuous improvement opportunities through payroll management, facility management, and inventory processes.

Responsible for managing the four wall operations of a facility completing between 45,000 to 60,000 deliveries and installations annually.
Job Requirements
Job Duties/Responsibilities:

• Operates and maintains Warehouse equipment and facility
• Ensures the maintenance of inventory bins, receipt of inbound goods, return processing, and outbound shipments
• Assists in the selection, training, and retention, with the supervision of the Market Manager, of Material Handling and Clerical Associates
• Provides direction, coaching, and counseling to facility leadership team
• Ensures proper handling of all inbound and outbound freight as it relates to transportation, unloading, staging, and shipment of Members or store replenishment merchandise
•I mplements and ensures daily execution of Market Delivery Operation (MDO) processes through continuous training, monitoring, and evaluation of associates
• Manages local payroll and Human Resources processes as delegated by the Market Manager
• Serves as the principal business advisor for overall facility operating performance
• Oversees the facility compliance with all work rules, including those pertaining to Safety, Loss Prevention and Quality Management Systems.
• Performs supervisory responsibilities, including, but not limited to: making employment decisions regarding hiring, promoting, demoting, and terminating; conducting performance appraisals; and coaching and developing associates

Job Requirements:

• Ability to read, write, and speak English
• Extensive knowledge of Home Delivery and Installation operations and processes
• Proficient skill in the use of computers (i.e., Access, Word, PowerPoint, Internet, Excel, Outlook, Service Live, and Service Bench), and a general working knowledge of Delivery Operating System (DOS)
• Basic knowledge of Customer Inventory Management Systems
• General knowledge and understanding of reports available
• Ability to lead others to deliver business results
• Ability to provide internal development training to all hourly associates
• Ability to handle multiple tasks in a fast paced environment
• Ability to work with minimal supervision
• Effective problem resolution skills
• Knowledge of financial statements and plans
• Customer orientation skills
• Team orientation skills
• Effective communication skills, including facilitator and arbitrator skills
• Business knowledge and literacy
• Ability to take initiative, and to work with a sense of urgency
• Ability to maintain personal and professional integrity
• Ability to value diversity
• Empowerment skills
• General knowledge of the flow and mechanics of distribution operation
• Knowledge in budgeting and on-going management of financial statements
• Basic knowledge of Third Party logistics relationships
• Knowledge of Federal, State, and local Occupational Safety and Health Administration and Environmental Protection Agency safety requirements
• Knowledge of Human Resources policies and practices
• Ability to constantly lift, carry, push, or pull up to 10 lbs.; occasionally up to 50 lbs.
• Ability to constantly reach outward, handle and finger objects, walk, and type using a keyboard; frequently twist and sit; and occasionally bend, squat, kneel, turn, reach above shoulder, and stand
#Distribution
45032