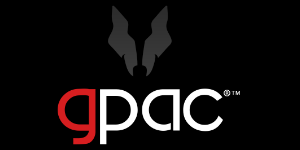 Market President at gpac
Chico, CA
Job Description
A Montana based Credit Union is taking their services to the next level. This is your chance to be a part of an exciting growth opportunity! The ideal candidate would have strong relationships in the area as well as:
Excellent Business Development skills with a track record of success
Bachelor's Degree in finance, Business Administration or related field
Previous lending experience, focus on Consumer, Retail and Real Estate
Knowledge of branch functions, policies and procedures
5+ experience in the industry
This position will help recruit others in the market to build a new successful team of banking professionals. This person will be responsible for driving the success of the branch; someone who will empower and mentor others to succeed to their full potential.
To find out more about this position, please don't hesitate to contact Stacey at the information below:
Stacey Wharton
Search Consultant
gpac (Growing People and Companies)
Direct: (605) 277-9942
Stacey.Wharton@gogpac.com
GPAC (Growing People and Companies) is an award winning search firm specializing in placing quality professionals within multiple industries across the United States over the past 25 years. We are extremely competitive, client-focused and realize that our value is in our ability to deliver the right solutions at the right time.
*For confidentiality reasons, the location of the bank is within a 75 mile radius of the listed area