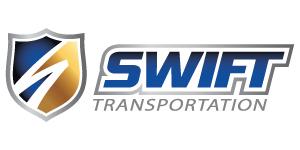 Market & Pricing Analyst 3 at Swift Transportation
Phoenix, AZ
Primary Purpose and Essential Functions: Continuous improvement of Swift markets by maximizing rate per mile, balance, lane-flow, velocity and customer mix while minimizing empty miles.
Manage pricing for national level and high profile market accounts and various projects; analyze inbound/outbound market Rates Per Mile (RPM), balance, deadhead, customer mix, seasonality and lane flow. Analyze current market trends, conditions, forecasted economic information and customer pricing for opportunities to increase rate, optimize Swifts network and maximize profitability. Analyze current market trending against historical trending to identify opportunities to proactively react to non seasonal changes quickly.
Analyze large data sets for risk management, growth and network optimization in both Requests for Proposals (RFP) and historical data sets.
Evaluate the risks in customer accessorial and contract terms to minimize those risks and strengthen profitability.
Prepare comprehensive value add rate proposals that effectively account for customer freight and contract characteristics and Swift network needs.
Identify opportunities for improvement; provide recommendations and contribute to pricing process improvements. Continuously improve key metrics within area of responsibility.
Effectively interact at all levels of the company including sales, operations, contracts, billing and senior leadership.
Maintain a positive work atmosphere by acting and communicating in a manner which facilitates the success of business operations in order to meet company demands and expectations.
Perform additional duties and special projects as assigned by leadership.
Skills: Strong analytical and predictive modeling skills; ability to adapt to constantly changing markets and company needs; understanding of cost based accounting and activity based accounting; strong PC skills including a thorough understanding of Excel, Access, Word, Power Point, Map Point, Mile Maker and PC Miler; knowledge of online bid management tools; understanding of and ability to utilize specialized software like Business objects, As400 query system, bid compiler, pricing rater programs and other pricing tools like Market score cards (some applications require extensive training and technical proficiency to generate in depth analysis and predictive modeling); proven Initiative; stress tolerance and ability to handle changing priorities; strong interpersonal skills; effective written and oral communication skills; self starter/self motivating; needing little or no direct supervision; ability to plan and organize.
Education: Bachelor's or equivalent combination of education and/or experience required.
Experience Required: Four (4) years pricing, transportation or logistics.
BS123