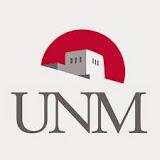 Marketing Assistant/Unit at University of New Mexico
Albuquerque, NM
Requisition ID
req11896
Working Title
Marketing Assistant/Unit
Position Grade
07
Position Summary

Parking and Transportation Services is seeking a detailed-oriented Marketing Assistant with prior marketing, graphics, and presentation experience.  This individual is responsible for assisting our Sr. Marketing Rep in providing parking and UNM campus information to all patrons via tabling, presentations, maps, marketing products, just to name a few. 

The successful candidate will be self-motivated and able to hit the ground running.  This position will focus on the graphics needed in the production all items created by the PATS' Marketing group.  This position also requires excellent oral and written communication skills, as the person in this position assists with writing press releases, mass email communications, website and social media updates.  They will create and maintain marketing files, records, calendars, logs and other related documents.  The individual in this position will assists PATS' Marketing Representative in creating valuable, relevant and educational content for our customers and university community. 

This individual will also need to be a great team player and step up when they are needed.    Since this position will assist in responding to last-minute needs of the UNM community, such as notifications of events taking place on and around campus, this individual needs to be flexible, able to prioritize, and shift gears quickly.  Performing a range of staff support activities, you may serve as a liaison between other departments with basic administrative and/or operational matters.

Responsibilities of this position include, but are not limited to the following: 

Conceptualize, design and produce marketing material for events, such as permit sales

Assist in design and maintenance of website content: creation, Google Analytics, ensuring that the information and links function correctly on PATS' website.

See the Position Description for additional information.

Conditions of Employment
Minimum Qualifications

High school diploma or GED; at least 1 year of experience directly related to the duties and responsibilities specified.

Completed degree(s) from an accredited institution that are above the minimum education requirement may be substituted for experience on a year for year basis.

Preferred Qualifications

Advance skills in Adobe Creative Suite
Experience with web content management system, CMS
Social media marketing experience
Customer Service
Experience with public speaking
Advance knowledge with Microsoft suite
Ability to use both PC and Mac
Editing/Proofing
Must be able to switch gears quickly

Additional Requirements
Campus
Main - Albuquerque, NM
Department
Parking Transportation Gen Admin (314B)
Employment Type
Staff
Staff Type
Regular - Full-Time
Term End Date
Status
Non-Exempt
Pay
$10.23 - $15.35 Hourly DOE
Benefits Eligible
This is a benefits eligible position. The University of New Mexico provides a comprehensive package of benefits including medical, dental, vision, and life insurance. In addition, UNM offers educational benefits through the tuition remission and dependent education programs. See the Benefits home page for a more information.
ERB Statement
Temporary and on-call employees working an appointment percentage of 26 (.26 FTE) or greater, per quarter, will be eligible to earn retirement service credits and thus are required to make New Mexico Educational Retirement Board (NMERB) contributions. More information pertaining to your FTE and NMERB contributions can be reviewed on the NMERB Guidelines Clarified webpage.
Background Check Required
No
For Best Consideration Date
2/3/2020
Application Instructions

Only applications submitted through the official UNMJobs site will be accepted. If you are viewing this job advertisement on a 3rd party site, please visit UNMJobs to submit an application.

To be considered for this position, please ensure that you attach all requested information and provide all related experience. Please attach: Resume, containing all related work experience Cover letter, including why you are the best candidate for this position and what skills you will bring to the department. Also attach examples of the graphic work you have produced, to include flyers, multimedia, sites, print, communications, etc.

Positions posted with a Staff Type of Regular or Term are eligible for the Veteran Preference Program. See the Veteran Preference Program webpage for additional details.

The University of New Mexico is committed to hiring and retaining a diverse workforce. We are an Equal Opportunity Employer, making decisions without regard to race, color, religion, sex, sexual orientation, gender identity, national origin, age, veteran status, disability, or any other protected class.