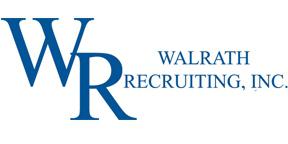 Marketing Coordinator at Walrath Recruiting, Inc.
Latham, NY 12110
Our client is currently seeking a Marketing Assistant to become a part of their team. The Marketing Assistant will have responsibilities in a variety of marketing channels throughout all areas of the organization. This is a full-time, permanent position.

Responsibilities Include:
Planning and production of advertisements. Graphic design and ad placement for digital platforms, which may include but is not limited to website updates, social media, email, marketing collateral, and media releases
 
Performing basic website maintenance. Updating ad-copy and uploading website content.
 
Managing brand consistency and corporate collateral.
 
Administration of content management system across company website.
 
Coordination of marketing activities, advertising and events as well as public relations initiations and outreach.

Qualifications:
A minimum of a Bachelor's Degree in Marketing, Graphic Design, or related field is required for this position.
Prior experience working in marketing especially in the areas of graphic design, and web design, is required.
Must possess proficiency using Adobe Suite software (Photoshop and InDesign especially) as well as Microsoft Office applications.
Highly motivated, driven and innovative.
Experience evaluating marketing initiatives using data and analytics

Walrath Recruiting, Inc. specializes in executive search, direct-hire, and long-term and short-term contract placement services in the Accounting/Finance, Engineering, Construction, Manufacturing, IT/Technology, Medical, Legal, industries. With locations in Albany and Saratoga, Walrath Recruiting serves a number of organizations in NY State's Capital Region and often extends its services throughout the United States.