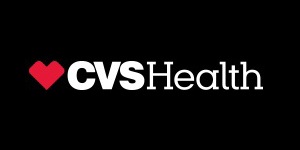 Marketing Director, CVS Media Exchange Program Lead at CVS Health
Woonsocket, RI 02895
Job Description
Serve as the CMX point of contact across the organization, partnering with leaders across marketing, merchandising & loyalty in order to meet sales & strategic objectives; Responsible for the CMX go to market strategy. Lead, train & coach the CMX team to provide best-in-class service to vendors across various departments while creating a positive & passionate team culture.
Partner with & manage the Sales Enablement Lead, CMX & CVS stakeholders as well as vendors to ensure cross-team strategy/program coordination & optimization. Work in tandem with external CMX partners, including Sales, Agencies & Ad Tech to ensure alignment to organizational priorities. Manage departmental budget & maximize vendor & CVS objectives.
Provide thought leadership, best practices, governance & innovative guidance in all areas of digital media including media buying, customer experience, marketing & ad technology, analytics, CRM & channel marketing.
Collaborate with Business & Enterprise Partners on identifying challenges, opportunities & opportunity value; Analyze & prioritize the pipeline of new & existing business aligning with Marketing Leadership.
Lead cross-functional stakeholders to ensure project deliverable accountability & socialization of progress; Ensure direct reports are effectively overseeing the execution of all project deliverables including but not limited to, brief development, analytics, creative, media & reporting; Track resources against initiatives, lead the team by tracking key metrics & demonstrating progress against goals. Ensure the CMX team has the budget, training, resources, information, authority & support needed to execute initiatives engaging constituents necessary; Mentor team to articulate roles, responsibilities, sets accountability & provides performance feedback.
Build relationships throughout the CVS organization to align priorities to business objectives & help foster a digital mindset. Work directly with internal (Merchants, L&P, etc.) & external (agency, ad tech) partners, to align priorities & coordinate media efforts between brand & CMX vendor marketing. Manage & evaluate digital processes, operations & MarTech stack for efficiencies, quality improvements & advancements;
Stay current with new technology, digital trends, solutions & competitive strategies; Translate that knowledge into new marketing ideas.
Continually improve CMX process & operational quality standards; Manage & innovate user experience, back-end operations, data analytics & CMX technologies. Align with business partners & vendors on KPIs & partner with Analytics to establish program measurement plans & reporting. Work with business owners on the marketing plans, briefs, calendars & creative; Make final recommendations as necessary
• Leads a results-oriented focus with team through partnership with Finance and Analytics to understand post-analysis measurement efforts against established metrics.
• Proactive self-education around retail and marketing industry trends / best practices to identify opportunities that are consistent with, and reinforce the CVS Health brand.
• A passion for e-commerce, consumer behavior, and digital innovation
• Manage and develop direct reports.
• Travel required: up to 10%.
Required Qualifications
• 8+ years of digital media, advertising technology & marketing experience with a strong foundation of business, retailer & consumer understanding
• 6+ years of cross-functional leadership experience including demonstrated success building & leading a large team in a start-up business structure
• 4+ years of digital marketing experience (online & offline) including examples of testing & validating emerging opportunities; Primarily retail marketing or retail agency/strategy experience
• Excellent communication skills that can be effectively articulated in both written and oral forms across a diverse audience base.
• Creative problem solver who can incorporate new learnings into existing plans and act decisively and independently.
• Strong PC knowledge including Microsoft Word, Excel, and PowerPoint. -
Preferred Qualifications
• 2+ years of brand or category management experience a plus
• Proven track record of the ability to work collaboratively with internal and external business partners in delivery ROI positive results.
• Intellectual curiosity and rigorous analytical experience and a strong familiarity with the digital environment
• Self-motivated, high capacity individual who can function and win in a demanding, performance-driven environment.
• Thorough understanding of digital marketing tactics, operational process & enabling technologies (e.g. Website, Google Analytics, CRM, Salesforce)
• Ability to represent the voice of the customer in marketing plan development & all aspects of the work
• Seeks broader perspectives & gathers information to understand business issues, priorities & the culture of how we operate across various stakeholder groups
• Asks the right questions to get to the root cause in order to define problems before moving to solutions
Education
Bachelor's degree in Business, Marketing, Finance, or related field preferred. Ideally, an MBA.
Business OverviewIt's a new day in health care.
Combining CVS Health and Aetna was a transformative moment for our company and our industry, establishing CVS Health as the nation's premier health innovation company. Through our health services, insurance plans and community pharmacists, we're pioneering a bold new approach to total health. As a CVS Health colleague, you'll be at the center of it all.
At CVS Health, we work every day to help people on their path to better health. Never has it been more important for us to deliver on our purpose to our valued customers, patients, members, and employees. With a presence in communities across the country, CVS Health colleagues are and will continue to be a critical piece of the country's health care solution. The health and safety of our employees, patients, customers, and members is our top priority as we face the impact of COVID-19 together. If you would like to learn about the actions we are taking as a company as we learn more about COVID-19 and its spread, we encourage you to visit our COVID-19 resource center at
https://cvshealth.com/covid-19
We offer a diverse work experience that empowers colleagues for career success. In addition to skill and experience, we also seek to attract and retain colleagues whose beliefs and behaviors are in alignment with our core values of collaboration, innovation, caring, integrity and accountability.
CVS Health is an equal opportunity/affirmative action employer. Gender/Ethnicity/Disability/Protected Veteran – we highly value and are committed to all forms of diversity in the workplace. We proudly support and encourage people with military experience (active, veterans, reservists and National Guard) as well as military spouses to apply for CVS Health job opportunities. We comply with the laws and regulations set forth in the following EEO is the Law Poster:
EEO IS THE LAW
and
EEO IS THE LAW SUPPLEMENT
. Please note that we only accept applications for employment via this site.
We provide reasonable accommodations to qualified individuals with disabilities. If you need to request an accommodation, a qualified interpreter, written information in other formats, translation or other services, please contact our
Advice and Counsel Reasonable Accommodations team
by emailing
Advice and Counsel Reasonable Accommodations team
or calling 877-805-9511.
If technical issues are preventing you from applying to a position, contact Kenexa Helpdesk at 1-855-338-5609 or
cvshealthsupport@us.ibm.com
. For technical issues with the Virtual Job Tryout, contact the Modern Hire Help Desk at 1-877-451-1695 or
cvs_support@modernhire.com
.