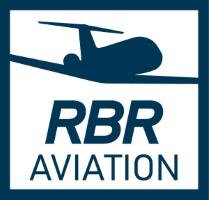 Marketing Internship at RBR Aviation
DALLAS, TX 75209
RBR Aviation is seeking a marketing intern for our Home Office in Dallas, TX, to work with the marketing team on a variety of website, social media and email marketing initiatives. This is a paid internship of between 20 – 30 hours per week. All work must be done in the RBR Aviation offices.
Primary responsibilities will include:
Build and deploy Social Media posts and advertisements
Assist in maintaining and analyzing digital marketing metrics
Work to update and maintain corporate websites
Assist in building and deploying email marketing campaigns and marketing automation landing pages
Assist in designing print collateral
Qualifications
The right candidate must be a self-starter, organized and detail-oriented, a team player who is extremely web-savvy with a strong understanding of how social media is used by professional organizations. Coursework in digital marketing, especially with coursework or hands on experience with business social media, is preferred. Preferred skills include:
Ability to effectively manage multiple projects/tasks of varying complexities, meet deadlines and work well under pressure
Ability to work independently on strategic issues with client, capable of managing fairly complex projects
Fast learner with the ability to work with a large variety of clients
Excellent organization, time management and communication skills
Positive "can do" attitude in a fast paced environment
Strong analytical skills and the ability to meet tight deadlines is essential for a fast-paced environment.