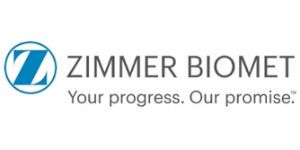 Marketing Manager (658605) at Zimmer Biomet
Virtual Office, AL
Job Summary

Zimmer Biomet is a world leader in musculoskeletal health solutions. Our team members are part of a company with a heritage of leadership, a focus on shaping the future, and a mission dedicated to alleviating pain and improving the quality of life for people around the world.


Leads effort to initiate Ambulatory Surgery Center strategies that create market differentiation and solve focused needs for this unique site of care. By evaluating the needs of Ambulatory Surgery Centers the Marketing Manager will create a road map to bring new to world solution offerings to market. This will include development roadmap creation, voice of customer research, and execution of solutions and services from inception to launch. The ASC Marketing Manager will be an expert in all facets of the marketing cycle from product ideation to launch and commercial execution.
Principal Duties and Responsibilities
Leads the marketing development effort to bring new products from concept through commercialization.
Actively participates, and leads, in assigned project teams. Acquires product information through market research and regional input to assure projects meet the needs of the intended markets
Works across multiple internal and external stakeholders to drive milestone achievements throughout the development process.
Maintains high level of product category knowledge through staying current in published information, regional market contacts, surgeon interaction, and industry educational meetings
Responsible for cultivating strategy at the brand and/or sub-segment level
Ensures execution of key strategies for the brand and/ or sub-segment level
Interact closely with Marcom teams to define clear messaging for the brands/sub-segments
Will support strategy creation and execution of tradeshow, sales training, and medical education strategy with cross functional leads.

Expected Areas of Competence
Uses knowledge of existing products, new developments and market needs to formulate strategic and creative marketing plans.
Develops a firm understanding of financial trends and performance in specific brand lines.
Prepares forecasts and identifies market shifts and threats.
Uses and understands technical medical language to interact with internal and external customers. Translates technical language and discusses it internally in business terms.
Assesses brand viability relative to existing products with new product offerings to enhance overall brand offering. Champions the brand through a comprehensive understanding of customer and end-user needs and product positioning relative to the competition.
Builds and maintains long-term relationships with high level surgical consultants, Ambulatory Surgery Center Administration, key strategic customers and regional sales teams to promote and support the Zimmer ASC Solutions focus.

Education/Experience Requirements
B.A./B.S., preferably including formal studies in Business. MBA a plus.
Minimum five (5) years of marketing experience required, prior internship/co-op within medical device preferred.
Familiarity with Zimmer Biomet products, procedures, and promotions preferred
Experience in project management with internal and external stakeholders a plus.
Marketing experience within software and/or services inside or outside Orthopeadics a plus.

Travel Requirements
Up to 30%
Additional Information
EOE M/W/Vet/Disability

At Zimmer Biomet, we believe in The Power of Us, which means that we are stronger together. We are committed to creating an environment where every team member feels included, respected, empowered, and celebrated.
69,370 - 117,958 /year
Marketing Manager (General)
What is this?