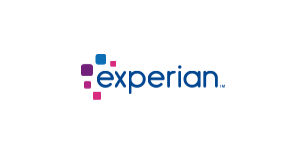 Marketing Manager at Experian
Costa Mesa, CA 92626
Proactive Posting
We are currently having conversations with potential candidates to support our future hiring needs. This will put you one step further along in the process once this role officially opens. This is not an open position at this time, but we are anticipating that it will open sometime this year.
Experian Consumer Services provides credit education and identity protection solutions to consumers and helps businesses manage the impact of a data breach. This group is divided into two divisions; the Direct-to-Consumer team provides these solutions directly to consumers while the Partner Solutions team empowers companies to provide these solutions to their consumers.
Whether it is directly through our websites or via one of our partners, over 27m consumers now have access to valuable credit education and identity protection solutions that help them protect their personal information. We are also the leader in Global Data Breach services, helping businesses for over 15 years.
We are looking for a Marketing Manager to join our growing team!
The Marketing Manager will be reporting to the Director of Go-to-Market and Demand Generation, helping to grow our Global Data Breach Services. This includes helping to identify new market opportunities, develop integrated marketing programs to drive acquisition and supporting our go to market efforts including the creation of sales enablement and thought leadership.
Responsibilities:
• Identify trends and insights to help determine target markets and define marketing strategy including client profiles, addressable market and target lists
• Translate marketing strategies into strategic plans, product positioning, and go-to-market execution tactics
• Create, manage, and execute highly effective, integrated marketing plans including digital marketing campaigns, SEO/SEM, email, events, social media, lead nurturing and drip campaigns
• Define and manage marketing program calendar for Global Data Breach Services
• Develop sales enablement material to support sales efforts
• Work with internal sales teams to manage effectiveness of Demand Generation campaigns and help drive lead velocity
• Utilize metrics to manage campaign performance, including development of key reports as needed
• Develop messaging strategies and coordinate the design, development, and content creation for all marketing material with internal creative teams
Requirements:
• Bachelor's degree in marketing, business or a related field, with at least 5 years' experience in B2B marketing
• Experience working with sales teams and building sales enablement material
• Experience developing and synthesizing market assessments and competitive insights
• Proven success in go to market activities, identifying market trends, planning and execution of integrated marketing programs across all marketing channels (online marketing, search engine, social media and web sites)
• Experience with marketing automation across the sales cycle
• Must have strong attention to detail, excellent interpersonal and organizational skills
• Experience with Marketing Platforms desired
• Proficient in Salesforce.com for analytical reporting and campaign creation
• Strong communication and writing skills
• Exceptional time management skills and the ability to handle multiple projects at one time with attention to detail