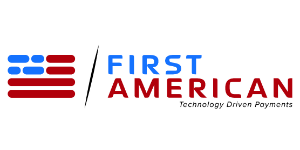 Marketing Manager at First American Payment Systems
Fort Worth, TX 76102
Do you have an entrepreneurial, startup mindset? Are you a proven marketing strategist, with a winning track record for conceptualizing cutting edge ideas that drive bottom line results? If that sounds like you, let's talk.
First American is hiring a Marketing Manager to develop and execute marketing strategy for one of its fastest growing market segments. The ideal candidate will have at least five years of progressive marketing experience, an independent thinker with exemplary business acumen and someone who can effectively conceptualize, present and pitch ideas to executive leadership.
The successful candidate will be comfortable working independently with minimal supervision; he or she will also be accountable for project outcomes and reporting performance to marketing and executive leadership teams.
To thrive in this role, the Marketing Manager must bring a proven ability to develop and also execute marketing strategy in a timely manner. The work environment is extremely fast paced, requiring this individual to process daily and weekly data trends and to adjust marketing tactics accordingly.
The successful candidate will have the creative freedom to engineer and execute this division's marketing strategy, while also enjoying the collaboration and support of First American's entire marketing team.
This is an outstanding next-level career opportunity for marketing professionals with five-plus years of experience.
         Establish effective working relationships with sales managers and leadership team to ensure marketing tactics support business objectives.
         Create strategic marketing plan and roadmap to achieve annual growth targets.
         Execute marketing tactics, integrating email, print, direct mail, social media, company websites, SEM/SEO, drip marketing initiatives, and other tactics, as appropriate.
         Create, launch and track campaign performance of product and service offerings in our markets.
         Create effective sales enablement tools for merchant services reps to use.
         Create effective sales enablement tools for merchant services reps to use.
         Perform market research, industry research and competitive analysis to support marketing plans and activities.
Bachelor's degree in Marketing, Communications or related field
Minimum 5 years' experience (payments industry experience a plus, but not required)
Familiarity with Google Analytics, HubSpot, Salesforce.com, Sprout Social, content management and project management platforms
Experience with B2C marketing concepts and best practices
Experience in developing and implementing a social media strategy/presence and how to promote brand awareness on each platform
Experience with sales recruitment
Strong ability to proactively manage competing deadlines without compromising quality
Strong prioritization skills and ability to work in fast-paced, multi-campaign environment
Self-motivated with ability to take initiative and work independently
Excellent project management skills and attention to detail
Excellent written and verbal communication skills
Experience communicating and working with outside clients
Team player with positive, proactive attitude with impeccable ethics and integrity
When applying for position, please submit portfolio with writing samples and social media campaign samples to jobs@first-american.net. 
www.first-american.net