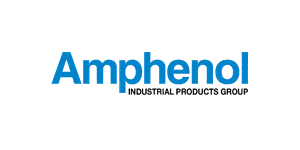 Marketing/Marcom Manager at Amphenol Industrial Product Group
Des Plaines, IL
SUMMARY

As an Amphenol EEC Marketing/Marcom Manager, We're looking for an experienced Marketing Manager that takes ownership of business intelligence and takes it to the next level to develop and enhance our products and the Amphenol name. The Marketing manager will be responsible for the development and refinement of marketing goals, pricing strategies, promotional activities and branding. Directing market analysis and research to identify trends and opportunities is another marketing job duty.

ESSENTIAL DUTIES AND RESPONSIBILITIES

• Creating and implementing plans to increase market share
• Commissioning or conducting market research
• Overseeing market data analysis and evaluation
• Developing pricing and budgeting strategies
• Coordinating with and managing agency partners
• Creating marketing presentations
• Developing schedules and maintaining deadlines
• Develop strategies and tactics to get the word out about our company and drive qualified traffic to our front door
• Deploy successful marketing campaigns and own their implementation from ideation to execution
• Produce valuable and engaging content for our website and blog that attracts and converts our target groups
• Build strategic relationships and partner with key industry players, agencies and vendors
• Prepare and monitor the marketing budget on a quarterly and annual basis and allocate funds wisely
• Measure and report on the performance of marketing campaigns, gain insight and assess against goals
• Analyze consumer behavior and adjust email and advertising campaigns accordingly

EDUCATION/EXPERIENCE

1. BA in Marketing, Communications, Business or related field.
2. Minimum of 3 years of marketing, communications, business experience.
3. Must be able to analyze marketing trends.
4. Strong analytical and communication skills required.
5. Marketing or advertising background in Industrial, Oil & Gas, Energy markets

COMPANY INTRODUCTION

Here at EEC we have built a team of skilled professionals to provide the best possible product and service to our customers. Our team contains specialists in many areas including Product Realization, Tool and Mold Making, Precision Machining (CAD/CAM), Production Planning, Electrical Harness and Component Assembly.

Amphenol offers a competitive salary and benefits. The candidate must be able to legally work in the United States; we are unable to provide sponsorship. Amphenol is a proud Equal Opportunity Employer. All qualified applicants will receive consideration of employment without regard to race, color, religion, sex, sexual orientation, gender identify, national origin, age, protected veteran status or disability status.
If you are interested in this great opportunity and possess the skills and experience necessary, we are eager to hear from you.
78,568 - 129,410 /year
Marketing Communications Manager
What is this?