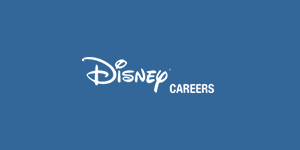 Marketing/Media Analytics Manager at Walt Disney Company
Anaheim, CA
Job Summary:
Consumer Insights, Measurement, & Analytics (CIMA) is a team within Walt Disney Parks & Resorts (WDP&R) Global Marketing & Sales that is focused on inspiring consumer-centric, data-driven, high return decision making that leverages insights and data at the core of every business decision. This role within CIMA will support efforts to influence and inform Marketing strategy development and enterprise-wide executive-level decision-making by measuring, analyzing, synthesizing, and interpreting a broad spectrum of data, including media effectiveness, sales results, theme park attendance, resort room nights, primary and secondary research findings, and other key business driver metrics. The focus of this role will be major Disneyland Resort business initiatives, marketing programs, ad campaigns, and related efforts.
Responsibilities:
Lead efforts to analyze the effectiveness of Marketing initiatives while delivering insights and recommendations to improve results. This position will focus on evaluating marketing campaign performance with an emphasis on media effectiveness within and across media channels. Additional responsibilities include researching industry trends, proactively identifying and solving opportunities for value-added analysis, developing points of view to drive results, and framing recommendations for leadership. The successful candidate will have a mix of marketing/media and analytic experience along with demonstrated ability with having connected the dots between desired marketing / business outcomes and actual results to make actionable recommendations to improve performance. A successful candidate will have strong relationship skills and be able to effectively analyze and integrate results from across the broader CIMA team as well as key partner areas within and outside Global Marketing & Sales, including Marketing and Sales Strategy, Media Strategy, Digital Marketing, website/app analytics, Pricing, Planning & Forecasting, and Finance.
Basic Qualifications:
Minimum four (4) years experience in analytics, business planning or similar role, preferably within the travel industry
Marketing knowledge or experience
Demonstrated experience analyzing effectiveness of digital and offline media.
Solid analytical and technical problem solving skills
Demonstrated ability to effectively handle multiple tasks simultaneously
Demonstrated advanced proficiency in analytic software applications such as Excel and Tableau
Demonstrated excellent interpersonal skills, including ability to ask questions to gain understanding, partner with others and deal with differing points of view
Ability to collaborate in a team environment and with a variety of stakeholders at all levels
Creative problem-solving skills, with the ability to think strategically and act tactically
Demonstrated attention to detail and focus on excellence in work product delivery
Ability to work well in a fast-paced business environment and display professionalism and confidence in challenging situations
Ability to approach work with high energy and a results-oriented mindset
Ability to identify and handle issues proactively and decisively with limited direction and oversight while also communicating consistently to executive leadership
Preferred Qualifications:
Strong influencing and negotiating skills
Demonstrated ability to develop and deliver persuasive presentations of complex business issues to senior executives
Demonstrated ability to quickly gain a conceptual understanding of a complex situation and establish immediate credibility
Required Education
Bachelor's Degree (or equivalent) with preferred concentration in Business, Marketing, Economics, Statistics, Finance, Industrial Engineering, Operations Research or similar field
Preferred Education
Master's Degree in an analytic field
About Parks, Experiences and Products:
The Parks, Experiences and Products segment includes Disney's iconic travel and leisure businesses, which include six resort destinations in the United States, Europe and Asia, a top-rated cruise line, a popular vacation ownership program, and an award-winning guided family adventure business. Disney's global consumer products operations include the world's leading licensing business across toys, apparel, home goods, digital games and apps; the world's largest children's publisher; Disney store locations around the world; and the shopDisney e-commerce platform.
About The Walt Disney Company:
The Walt Disney Company, together with its subsidiaries and affiliates, is a leading diversified international family entertainment and media enterprise with the following business segments: media networks, parks and resorts, studio entertainment, consumer products and interactive media. From humble beginnings as a cartoon studio in the 1920s to its preeminent name in the entertainment industry today, Disney proudly continues its legacy of creating world-class stories and experiences for every member of the family. Disney's stories, characters and experiences reach consumers and guests from every corner of the globe. With operations in more than 40 countries, our employees and cast members work together to create entertainment experiences that are both universally and locally cherished.
This position is with Disney Destinations, LLC, which is part of a business segment we call Parks, Experiences and Products.
Disney Destinations, LLC is an equal opportunity employer. Applicants will receive consideration for employment without regard to race, color, religion, sex, national origin, sexual orientation, gender identity, disability or protected veteran status. Disney fosters a business culture where ideas and decisions from all people help us grow, innovate, create the best stories and be relevant in a rapidly changing world.