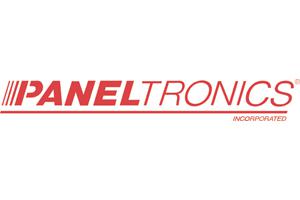 Sales Manager at Paneltronics
Hialeah Gardens, FL 33018
Paneltronics is a leader in the design, engineering and manufacturing of high-quality electrical control panels, power distribution panels, instrument panels, switch panels, and electrical box build assemblies.  We are a vertically integrated manufacturer with strength in being able to support OEM and aftermarket requirements.  Paneltronics' products are specified on a wide variety of industrial equipment, specialty vehicles, trucks, motor coaches, boats and military applications worldwide.
Job Description: Sales Manager
Reports to: Vice President
Primary Role and Function: 
The Sales Manager is responsible for the leadership of a sales team, resulting in sustained, aggressive sales and market share growth.
This individual develops and implements sales strategies and plans, in collaboration with the management team, to achieve annual goals and objectives. 
The Sales Manager is accountable for managing the day to day sales and business development.
This role has responsibility for the customer base ranging in account size, and for managing through their direct sales staff to drive sustainable growth. 

Duties & Responsibilities:
Leads a team of Sales Representatives. 
Executes a disciplined sales process with account managers to ensure sufficient opportunities exist to achieve or exceed annual sales goals. 
Develops strategies and plans to create new opportunities through marketing programs, target accounts and other activities that create demand.
Establishes/monitors account packages for Sales Account Manager; ensures they are focused on the largest / most strategic account opportunities within the territory.
Recruits, develops and effectively performance manages a competent and engaged staff capable of exceeding assigned annual sales goals.
Supports employee development by investing time and resources for both formal and informal training and executes development plans/opportunities for the team.
Clearly articulates and teaches the Paneltronics message to Sales Representatives.
Demonstrates/Role models expertise in targeted OEM segments and applications to the sales teams at targeted accounts.
Develops and maintains key executive relationships for long term business success
Engages at key customers and opportunities to ensure Paneltronics' best chance for success. 
Analyzes market and industry information and provides ongoing market and industry intelligence to help develop targeted industries and applications, monthly sales activity reports, forecasting and ad-hoc feedback.
Effectively communicates and collaborates with sales team and corporate management regarding territory dynamics, performance, and sales opportunities
Ensures through familiarity with company policies and procedures.
Appropriately applies policies and procedures in compliance with company policies and government laws. 
Experience Required:
A proven direct sales track record and experience in developing new markets  
8+ years of experience in technical sales and/or engineered products focused on OEM customers
Possess strong technical skills, and competitive insight of manufacturing industries
Solid understanding of Sales strategies and operations
Expert knowledge of customer management and CRM tools.
Proven leadership with the ability to motivate and engage Sales team.
Ability to assess situations, diagnose problems, structure argument, and create a compelling business case
 Paneltronics offers competitive wages and a complete benefits package including vacation, PTO, medical, dental, vision, and 401K plan. Paneltronics is an Equal Opportunity Employer