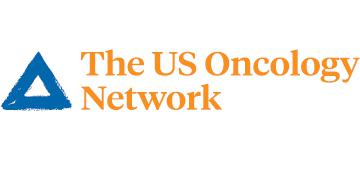 Marketing Services Manager - Phoenix/9200.1010.0660 at The US Oncology Network
Phoenix, AZ
Position Summary
Facing cancer takes great strength and courage.  It also takes an exceptional Marketing Services Manager working alongside clinical and administrative staff and being a part of our patient's experience in our clinics.

If you like planning, directing, and coordinating marketing services, and being a leader in a team environment, we want you to join our team.


In your job, you will have the ability to make a difference in a patient's journey by:
Manage the development and preparation of short-term and long-range marketing services plans based on corporate goals and objectives to ensure profit growth and expansion of products and services; manage network-wide communications and public relations program throughout the corporation. 
Identify and manage the development of marketing tools to assist in the development efforts of all market segments.
Implement product or service modification based on research or communication with appropriate field staff; develop and distribute pertinent reports that prove beneficial in supporting marketing services and management; ensure timely generation and summarization of marketing reports.
Ensure that marketing activities are planned, managed, and controlled in order to maximize potential benefit to the company within budgetary guidelines; manage all aspects of corporate functions and conferences including meeting strategy, planning, budget, advertising, communication, setup/breakdown, negotiating with external vendors, and post-function evaluation; functionally oversee and delegate all resources related to the support of corporate conferences.
Monitor markets, industries, and companies to maintain an updated information base; participate in industry organizations and develops useful contacts, knowledge, and trends to cultivate new product ideas; develop and recommend expansion of products or services based on sound market and financial analysis.
May prepare marketing services/advertising budgets based on an understanding of company operations and objectives as well as customer needs and prospective markets.
Manage advertising creation and media placement; assure the accurate distribution of costs to appropriate organizational levels.
Manage the preparation of copy for advertisements, brochures, booklets, press releases, and direct mail pieces.
Evaluate market reactions to advertising and public relations programs and product/service formulation and adjust strategies and plan to meet changing market and competitive conditions; develop and maintain good company relations with allied companies and with customers and potential customers.  Plan for trade association activities and represent the company at association meetings as needed. 
As required, oversee the activities of Marketing Specialists and other marketing support staff. 
Minimum Qualifications:
Bachelors degree in Marketing, Public Relations, Business Administration, or related degree.
Minimum seven (7) years experience in marketing/advertising.
Supervisory experience strongly preferred. 
Travel 50 - 75%. 
What You Bring to the Team:
Prior marketing experience in a Health Care setting preferred. 
Creative project management and team experience.
Experience developing and executing marketing strategies to achieve annual and long-term growth.
Excellent written, verbal, and presentation skills; proficient in MS Office (Outlook, Excel, Power Point).
About Us:
Our mission is to increase access to and advance the delivery of high-quality cancer care in America. As part of US Oncology, one of the nation's largest healthcare services networks dedicated exclusively to cancer treatment and research, we can quickly bring the latest advances in cancer care to our patients. Most importantly, we understand the special needs of cancer patients, and are devoted to caring for the whole person, not just the disease. Our physicians and staff treat patients in over 28 locations throughout the state including Deer Valley, Flagstaff, Glendale, Goodyear, Green Valley, Mesa, Phoenix, Prescott Valley, Scottsdale, Tempe and Tucson.

Benefits:
We offer competitive pay and a comprehensive benefit package that includes, 401K Profit Sharing Plan, Critical Care Insurance, Dental Insurance, Health Spending Account, Legal Insurance, Long-Term Care, Medical Insurance, Paid Time Off Plan, Short and Long-Term Disability, Tuition Reimbursement, Vision Insurance.

To make a difference in someone's life, you don't have to be brilliant, rich, beautiful or perfect.  You just have to care.

*M 
 
The US Oncology Network is an Equal Opportunity Employer. All qualified applicants will receive consideration for employment without regard to race, color, religion, sex, national origin, sexual orientation, gender identity, disability or protected veteran status.

76,094 - 121,682 /year
Marketing Manager (General)
What is this?