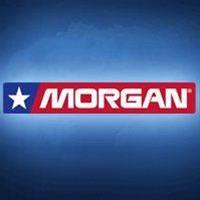 Marketing Specialist at Morgan Corporation
Duncan, SC
Marketing Specialist
Morgan Corp has an opportunity for a difference-maker to develop marketing content consistent with the values of our company. This is a growth position with dynamic requirements. The right candidate will have the opportunity to influence messaging and marketing strategy. Morgan Corp is expanding our marketing efforts and is looking for a person who will immerse herself/himself in the role.
For the candidate who is developing the skills required of this position, this is a chance to gain experience and expertise with exposure to broad marketing responsibilities.
For the candidate who has mastered the skills required of this position, there is opportunity to demonstrate those skills and rapidly earn additional responsibilities.
Regardless of experience, the person who will be successful in this role will relish challenging assignments that require both diligence and creativity. This position will evolve and may serve as a launching position to future opportunities at Morgan Corp.
Essential Job Functions:
Copywriting

Generate and share meaningful content daily for social media and website

Photography and editing

Film and edit short videos for social media

Graphic design

Research and share relevant industry posts

Monitor and manage responses on social media channels

Plan and maintain social media calendars

Collaborate on and edit video projects

Maintain and update website information

Attend and cover corporate events and operator training events

Travel to MC project sites and interact with crews

Coordinate with third-party marketing agencies

Gather and analyze data on social media and marketing efforts

Stay abreast of social media trends and technological advancements

Develop internal and external professional relationships to support marketing efforts

Prepare and run ad campaigns to support recruiting and business development
Requirements and Experience:
Bachelor's Degree in Marketing, Communications, Journalism, Public Relations, or English

Design experience in the Adobe Suite, particularly Photoshop and Premier

Construction experience is a preferred but not required

Willingness to work on construction sites and follow safety protocols

Some evening and weekend work required.
Traits and Skills:
Eagerness to learn and share knowledge

Professional communication skills, including the ability to influence

Confidence and effortless interpersonal skills

Curiosity and idea generation

Strong interest and knowledge in social media