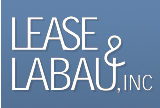 Marketing Specialist at Lease & LaBau
New York, NY 10177
Lease & LaBau, Inc. is your one source for legal recruiting. For the past twenty-nine years, we have specialized in the placement of professionals in the legal workplace. For more information, please visit our website at www.leaselabau.com.
As of January 24th, a strategic law firm seeks a Marketing & Business Development Specialist to contribute to business development initiatives for the New York office. This position is an excellent opportunity for a marketing professional looking to gain greater responsibility in a legal setting. The Marketing Specialist will be responsible for:
Identifying ways to enhance the firm's reputation within the legal market and other related industry sectors.
Creating strategic content, including pitches, RFPs, website postings, social media updates, press releases, deal announcements, and other tailored materials.
Working in tandem with the Marketing Director and other members of the team.
Conducting research on current or prospective clients to identify new business opportunities.
Preparing rankings submissions and tracking the success of various endeavors.
Requirements include:
Bachelor's Degree and one or more years of experience in a marketing or business development role within a law firm or professional services setting.
Superior communication skills, proficiency with marketing technology, and the ability to create and edit materials in a way that aligns with the firm's message.
Capable of quickly adapting to changing circumstances and effectively carrying out tasks independently.
Resumes may be submitted in confidence to sarah@leaselabau.com
$75,000.00 - $95,000.00 /year