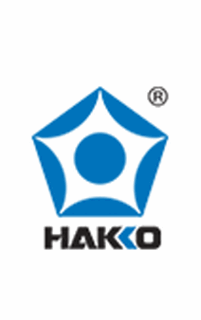 Marketing Specialist at AMERICAN HAKKO PRODUCTS, INC.
Valencia, CA 91355
Marketing Specialist
Job Summary:
American Hakko Products, Inc., a leading Manufacturing Company of High-Quality Tools for the Electronics Industry is looking for an enthusiastic Marketing Specialist responsible for planning and implementing marketing and advertising activities.

Duties/Responsibilities:
Design Newsletters and Campaigns
Design, develop and distribute content marketing deliverables
Design and layout social media content; schedule and copyright
Monitor online marketing social media trends
Website Maintenance; design banner images into contents
Create product videos and photos
Manage the creation of graphics and illustrative copy
Coordinates with other marketing team members to ensure active promotions and campaigns are represented on the website
Collaborates with web design, development, and content staff to monitor and improve search engine optimization (SEO) results for the company's site.
Maintains current knowledge of trends and developments in online marketing.
Perform support duties including but not limited to: database management, reporting, and analytics maintaining marketing materials, managing sales, and marketing software tools
Required Skills/Abilities:
SEO Optimization
Website Development
Social Media Marketing
Strong communication and presentation skills
Proven ability to plan and implement marketing campaigns
Excellent organizational skills and attention to detail
Excellent time management skills and the ability to meet deadlines
Technologically savvy and resourceful
Team player
Strong Copy Writing experience
Education and Experience:
Bachelor's degree in business, marketing, or communications
Minimum 5 years of experience in marketing
Strong project management skills
Highly proficient with Microsoft Office (Word, Excel, PowerPoint, Outlook) and Photoshop
Experience with Adobe Suite
Experience with social media tools
Job Type: Full-time
Pay: $55k - $60k annually
Medical/Dental
401k
Vacation/sick
Section 125

COVID-19 considerations:
American Hakko requires all employees/guests to wear face coverings when entering the building, temp check, following social distancing at all times.  Sanitizers/Mask provided.
54,501.00 - 78,556.00 /year
Marketing Specialist
What is this?