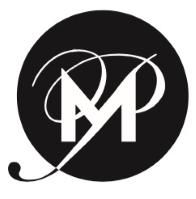 Massage Therapist at Massage Pittsburgh
Munhall, PA 15120
Fridays and Sundays are a must for availability to be considered for this job!
Massage Pittsburgh has been in Munhall for a few years and has been growing, so much that we are expanding this November into a larger space! I'm looking for a massage therapist to join the team and provide therapeutic body work to our extraordinary clients.

This job is a full time position, commission based pay, while building up clientele we can work out hourly pay to help with things around the office. We are a small business but have a great presence in the community. 

What we are looking for:
~Current state license and insurance.

~Additional modality training would be what earns you more on the commission scale along with experience but none is required to be hired for this job. We offer assistance in continuing education costs and greatly support and accommodate your schedule to attend continuing education classes/workshops.

~Enthusiasm for working with people and helping them accomplish their wellness goals.


~Proactive about keeping up with license requirements and the success of the team along with your own success, through educational opportunities, reading professional publications; maintaining personal networks and participating in professional organizations. 

~Ability to use the computer and software for booking and checking out clients.

~Reliability and secure transportation.

~Accomplishes organization goals by accepting ownership for accomplishing new and different requests; exploring opportunities to add value to job accomplishments. 

If you feel you have these qualities and abilities send your resume over and I look forward to speaking with you!
$18.00 - $27.00 /hour
Commission