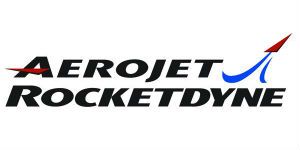 Material Handler 3 at Aerojet Rocketdyne
Huntsville, AL
Overview
Aerojet Rocketdyne is seeking a Warehouse Logistics Material Handler to join our Advance Manufacturing Facility located in Huntsville, AL.
Under general supervision, the Logistics Material Handler will perform manual and clerical tasks related to the receiving, movement, storage, disbursement, packaging and shipping of sensitive  materials, equipment, tooling and supplies. This position will report to the Logistics Manager.
This position can be filled at this level or one level higher.
Essential Job Functions (Including % of Time for Each)
25% - Records information regarding materials received, stocked, and shipped in the department computer system.
15% - Cycle counting activities such as performing counts/recounts, researching lost items, completing cycle count records.
20% - Packaging and handling materials within company guidelines.
10% - Counting and/or weighing incoming parts to verify receipt.
10% - Ensuring that all materials requiring inspection are moved to the proper locations.
10% - Separating and moving materials, equipment, tooling, and supplies throughout facility.
5% - Unloading/Loading trucks ensuring that all material, equipment, and tooling receiving/shipping paperwork is accurately completed and present.
5% - After inspection is completed, verifying the inspection stamps, signatures, quantities, and acceptance tags/labels.
Requirements
High school diploma (or equivalent) and at least 3 years of related experience or an equivalent combination of education and experience is required. A valid Driver's License is required. Candidates must have experience with operating forklifts, receiving, inventory control, and warehouse functions. The ability to work independently in a warehouse environment is needed. Candidates should have experience with Microsoft Word, Excel, and Outlook and be capable of using information and reports to improve department processes, services, and efficiency. Excellent verbal and written communications skills are a plus. Experience with Oracle/Maestro or similar Warehouse operating systems is desired.
US Citizenship required. Must also be able to satisfy federal government requirements for access to government information, and having dual citizenship may preclude you from being able to meet this requirement.
Work Environment/Physical Requirements:
The work environment may require a combination of indoor and outdoor activity (hot, cold, wet, humid conditions) with a varied amount of walking, standing, sitting, climbing (i.e. ladders, stair, scaffolding, ramps), balance (maintaining body equilibrium to prevent falling when walking, standing, or crouching on narrow, slippery, or erratically moving surfaces), bending, reaching, handling/fingering (seizing, holding, grasping, turning picking, pinching), stooping, kneeling, crouching and ability to lift/carry/push/pull up to 50 pounds. While performing the duties of this job, employees may work around variable noise levels. May require the use of personal protective equipment such as safety glasses, safety shoes, and shop coat. May also be required to work in a standard office setting and to use standard office equipment, including a computer. Ability to distinguish colors may also be necessary. Some employees may be required to drive between various locations within the Company facility or between locations.