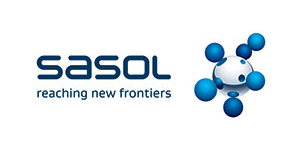 Material Handler (75995) at Sasol North America
Houston, TX
Sasol is an international integrated chemicals and energy company that leverages technologies and the expertise of more than 30,000 people working in more than 30 countries. We develop and commercialize technologies, and build and operate world-scale facilities to produce a range of high-value product streams, including liquid fuels, chemicals and low-carbon electricity.
In North America, Sasol is building a world-scale petrochemical complex and already has operations in Arizona, Louisiana, Pennsylvania and Texas. Collectively, these sites employ a workforce of approximately 1,500 people and manufacture the primary ingredients in detergents, personal care products, waxes and specialty products used as abrasives, catalysts, thickeners, ceramics and more.
Based in Johannesburg, South Africa, Sasol is listed on the New York and Johannesburg stock exchanges.
We have an opening for a Material Handler. This position reports to Operations Superintendent and is located in Houston, TX at the Greens Bayou Plant 77015.  Below are the position requirements.

Sasol offers a comprehensive total rewards package with market-related compensation and benefits that are consistent across our sites in the USA.  The total rewards package is competitive within our industry and is designed to attract and retain our most valuable assets - our employees. Come be a part of our Growing Team!!!
Position Responsibilities:
Ensure regulatory compliance of all operating activities such as checking and repairing loop seals, sampling scrubbers and keeping scrubber logs as required.
Know how to spot train and chock wheels per JWI.
Report all gauges to inside operator for gauge board update each shift.
Sample and gauge receipt barges.
Line up valves and lines for barge transfers.
Open, load, and sample tank trucks for Winnie feed trailers.
Open, load, and sample tank trucks for shipment.
Open, load, and sample ISO containers for shipment.
Unload Sodium Hydroxide tank trucks at Truck Unloading rack.
Unload Winnie water trucks @ the MPT Unit
Unload Process water trucks to T-174 @ Truck Unloading rack.
Line up drumming from all locations per daily instructions.
Make blends in designated tanks or rail cars per blend sheets.
Maintain pumpers log in SAP for all loading and unloading activities.
Open and load rail cars per Daily Instructions.
Maintain knowledge of DOT training and know where to obtain placarding info in M-Files
Perform daily trench and sump checks within unit boundaries.
Assure JWIs for area units are up to date and notify Training Officer of any needed changes to JWIs.
Maintain knowledge and competence to operate Meta Para Drier per JWIs and do so in reasonable time with minimal waste of product.
Maintain current training as required by TrainingMine CBT curriculum.
Ensure Environmental Logs are completed each shift.
Make maintenance notifications in SAP for needed maintenance of equipment or leaks in units.
Be able to write General and Line Break Permits for maintenance.
Perform complete Lock, Tag, and Try of equipment and lines for maintenance.
Experience and/or Educational Requirements:
High School or equivalent qualification
Process Technology Certificate preferred
Experience in Petrochemical or related industry preferred
Some computer skills (Typing, SAP knowledge, etc.)
Some planning skills
Sound communication and networking skills.
Must be able to frequently stoop, bend, climb stairs/ladders and lift weights to 50lbs
Location: Houston, Texas 77015
Sasol (USA) Corporation is an Equal Opportunity Employer and gives consideration for employment to qualified applicants without regard to race, color, religion, creed, age, sex, sexual orientation, gender identity, pregnancy, national origin, disability or protected veteran status, as well as any other characteristic protected by applicable law, regulation or local ordinance. For more information about your rights under the law, see http://www.eeoc.gov/employers/upload/poster_screen_reader_optimized.pdf 
Sasol treats work-authorized job applicants equally in recruiting and hiring without regard to their citizenship status or national origin unless required by law, regulation, executive order, government contract, or determination by the Attorney General.   Please note Sasol will not sponsor, obtain, and/or petition for temporary visa status (for example, E, F-1, H-1, H-2, L, B, J, or TN) for candidates for this position and/or personnel hired for this position.
We are not accepting unsolicited resumes from 3rd party recruitment agencies, therefore we will not a pay a fee for resumes submitted.