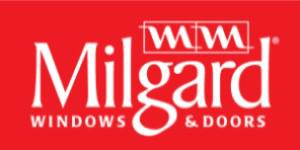 Material Handler/Forklift Driver at Milgard Manufacturing, Inc.
Fife, WA
Job Description
A Receiving Associate job in Fife, WA is available at Milgard Windows and Doors. You must have one plus year of relevant experience with incoming inventory, along with exposure operating a Forklift.  You will be the gatekeeper for items coming into the Plant.  You will be responsible to receive and inspect all goods and materials, both raw material and finished goods.  You will also help distribute deliveries within the Plant to their respective departments.  Milgard Windows & Doors is the leading manufacturer of windows and doors in the Western United States with operations in Washington, Oregon, California, Colorado, and Texas. Milgard was recently acquired by MI Windows, which creates additional opportunities for growth and synergies between these two industry leaders.
Receiving Associate job responsibilities include:
Receive raw material and verify against packing slip.  Accurately code received goods to proper account.
Supply material as needed and/or requested to the production line and other departments, which may require the use of a forklift.
Assist in preparation for, and completion of plant inventory. 
Take deliveries to the respective employees or departments.
Demonstrate Milgard's Core Values in all business interactions.
Adhere to all facets of safety policies and procedures, including wearing required Personal Protective Equipment.
Qualifications:
High School diploma or GED
One year of incoming inventory/materials experience in a manufacturing setting
Forklift experience with the ability to obtain certification onsite is required
Ability to lift 75 pounds unassisted
Ability to self-manage and multi-task
Ability to work in, and promote, a team environment
Milgard is growing with a track record of strong financial performance, which creates opportunities for team members. A great opportunity to learn our business and show what you can do to build a great team and organization. We have a robust total reward offering including:
Performance Bonus Incentive – your efforts are rewarded!
Vacation and Sick pay
Medical/Dental/Vision – Milgard picks up the majority cost of these important benefits!
401k Savings Plan
Tuition assistance – continue your education; we will help!
Career growth opportunities – take on more responsibility and grow!
If you are interested in being a Receiving Associate job in Fife, WA please apply now. To learn more about Milgard's products, services, and culture visit our website at www.milgard.com/careers. We have built our success on our foundational Core Values of Respect, Service, and Excellence. Milgard Windows & Doors is a great place to grow your career as we continue to build an even greater organization!
Shift
Shift 1 (United States of America)
Full or Part Time
Full time
Milgard (the "Company") is an equal opportunity employer and we want to have the best available persons in every job. The Company makes employment decisions only based on merit. It is the Company's policy to prohibit discrimination in any employment opportunity (including but not limited to recruitment, employment, promotion, salary increases, benefits, termination and all other terms and conditions of employment) based on race, color, sex, sexual orientation, gender, gender identity, gender expression, genetic information, pregnancy, religious creed, national origin, ancestry, age, physical/mental disability, medical condition, marital/domestic partner status, military and veteran status, height, weight or any other such characteristic protected by federal, state or local law. The Company is committed to complying with all applicable laws providing equal employment opportunities. This commitment applies to all persons involved in the operations of the Company regardless of where the employee is located and prohibits unlawful discrimination by any employee of the Company.
Milgard is an E-Verify employer. E-Verify is an Internet based system operated by the Department of Homeland Security (DHS) in partnership with the Social Security Administration (SSA) that allows participating employers to electronically verify the employment eligibility of their newly hired employees in the United States. Please click on the following links for more information.
E-Verify Participation Poster: English & Spanish
E-verify Right to Work Poster: English, Spanish
No visa sponsorship is available for this position, unless specified within the job description.
#CB, #MONS-MILGD