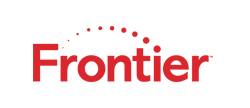 Material Handler at Frontier Communications Corporation
INDIO, CA
TITLE: Material Handler
LOCATION:  Indio, CA
UNION: CWA 9588/9
HEADCOUNT: 1
INTERNAL POSTING:  1/13/20 to 1/20/20

Summary
Performs Muse transactions, VCR counts and other inventory systems functions including bar coding; review stock levels and order material; maintain inventory records; perform research and correct improper records; handle customer inquiries and request; research and answer inquiries relating to procedures, products, material availability and discrepancies; review usage and recommend stock levels; unload and load trucks; stock shelves; assemble material for shipment; receive stock and prepare receiving reports; perform physical inventories; maintain housekeeping; perform cycle counts and other duties as assigned.
General Duties
-Duties include, but are not limited to, the following: 
-Fill orders from inventories in accordance with specifications on orders.
-Insure completeness and correctness of materials to be shipped by examining quantities, quality and labeling and comparing them with the shipping instructions.
-Prepare filled orders for shipment by placing them in shipping containers, using packaging materials to prevent breakage or otherwise packaging them to insure safe shipment.
-Process orders to the route staging area by means of material handling equipment.

-Take physical inventories, noting items, quantity on hand, and prepare appropriate documents for processing.
-Receive, count and examine incoming supplies, inventory and equipment to verify completeness of shipments against receiving documents.
-Process receipts to put away zone, put receipts away, and replenish pick area.
-Prepare bar coding and download from system.
-Operate forklift and other material handling equipment to accomplish assigned duties.
-Operate various computer equipment such as a personal computer, terminal, etc. to input/retrieve data.
-Provide assistance to customers relative to product information, product availability and product delivery, utilizing effective communication skills.
 -Perform quality system sampling, observing and reporting.
May be required to perform additional duties and tasks as required by the Company.
 Basic Qualifications
1. Tests– Results obtained in standard tests for this position must meet minimum requirements established by the Company, in accordance with Company policy.
2. Must pass forklift certification course within 30 days of hiring.
3. Must possess a valid state Driver's License.
4. Ability to lift up to 75 pounds frequently and up to 125 pounds infrequently; pushing, pulling, reaching, and stooping.
5. Knowledge and ability to operate a personal computer.

6. Ability to work accurately with numbers and basic mathematical computations.