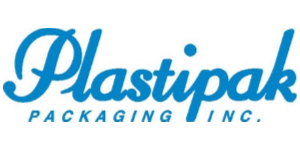 Material Handler-Plastipak - Modesto, CA at Plastipak
Modesto, CA
Plastipak Packaging is a global industry leader in the design, manufacturing, and recycling of plastic rigid containers. Our list of customers include some of the worlds most recognized and respected brands such as Procter & Gamble, Kraft Foods and Pepsi, just to name a few. Our commitment to our employees is demonstrated in numerous awards for innovation, environmental sustainability, and corporate citizenship.
Plastipak follows industry leading protocols to address COVID-19, including regular disinfection, electrostatic cleaning and temperature sensing kiosks at most locations.  We strictly adhere to all CDC guidelines to provide a safe working environment for our associates and visitors; including face coverings, social distancing, and hand sanitizer stations.
Named one of America's Best Employers in Michigan by Forbes in 2020, ​ Plastipak offers many great benefits, including:
MEDICAL, DENTAL AND VISION INSURANCE
PAID TIME OFF (PTO) AND COMPANY HOLIDAYS
PART TIME AND FULL TIME OPPORTUNITIES
401(K) AND PROFIT SHARING PLAN WITH COMPANY MATCH
TUITION ASSISTANCE
COMPANY PAID LIFE INSURANCE AND DISABILITY
DEPENDENT CARE FLEXIBLE SPENDING ACCOUNT
TELEMEDICINE
PET INSURANCE
TECHNICAL SKILLS TRAINING
LEADERSHIP TRAINING OPPORTUNITIES
REFERRAL BONUS PROGRAM
In order to process your job application, Plastipak collects and stores the personal information that you submit via this website. Please refer to Plastipak's Privacy Policy to understand how Plastipak uses and protects the information that you provide. 
Plastipak is an equal opportunity employer.
Position Description
The Forklift Operator/Material Handler is responsible for the moving and storage of finished goods and raw materials. The Forklift Operator/Material Handler is also responsible for loading product for customer orders.
Responsibilities:
Remove finished goods / raw materials from or to production lines and place in warehouse or production.
Responsible for equipment.
Establishes and maintains FIFO system of inventory as required by customer with consideration for all products stored at all warehouses
Adheres to all work instructions, Good Manufacturing Practices, and housekeeping procedures.
Load / unload trailers.
Maintain clean and orderly warehouse.
Responsible for the accuracy of all transactions and product scanning.
Load finished goods for shipment to customers with industrial truck/material handling device.
Responsible repairing any damage units.
Verify that the quality of the product sent outbound meets customer expectations.
Responsible for maintaining ISO standards. 
Responsible for reporting food safety issues to personnel with authority to initiate action.
Other duties as assigned
Qualifications:
Operation of lift truck.
Basic math and reading skills.
Ability to work and communicate with others.
Minimum High School diploma or GED
Why should you apply?
You may be eligible for:
MEDICAL, DENTAL AND VISION INSURANCE

PAID TIME OFF (PTO) AND COMPANY HOLIDAYS

PART TIME AND FULL TIME OPPORTUNITIES

401(K) AND PROFIT SHARING PLAN WITH COMPANY MATCH

TUITION ASSISTANCE

COMPANY PAID LIFE INSURANCE AND DISABILITY

DEPENDENT CARE FLEXIBLE SPENDING ACCOUNT

TELEMEDICINE

PET INSURANCE

TECHNICAL SKILLS TRAINING

LEADERSHIP TRAINING OPPORTUNITIES

REFERRAL BONUS PROGRAM