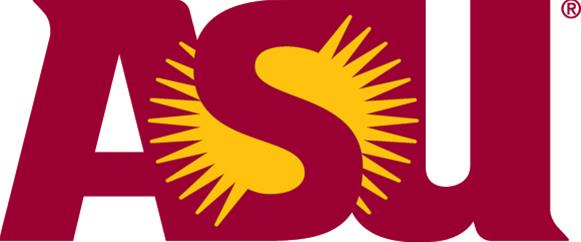 MATERIALS HANDLER at Arizona State University
ARIZONA STATE UNIVERSITY, AZ 85287
Materials Handler
Arizona State University
SCM First Class Mail
Campus: Tempe
61815BR
Job Description:
Performs manual and clerical duties related to delivering, shipping, receiving, inspecting, storing, and issuing a variety of materials, equipment and supplies.
Salary Range:
$15.00 per hour
Close Date:
07-August-2020
Essential Duties:
Receive, process and deliver parcels/mail/freight/surplus property.
Perform clerical tasks for documentation and record-keeping.
Provide customer service and problem resolution.
Load and unload delivery truck/box truck/van.
Heavy lifting/moving daily (20-70 pounds).
Operate various vehicles and material handling equipment.
Stock shelves; fill orders; verify orders/packing slips.
Use hand-held scanner and various computer systems.
Comply with all established safety guidelines.
Ensure quality control of products and services.
Minimum Qualifications:
One year of shipping/receiving experience; OR, Any equivalent combination of experience and/or education from which comparable knowledge, skills and abilities have been achieved. Employee is required to possess a Class D Driver's license throughout employment. Some positions may require state certification in forklift operation.
Desired Qualifications:
Experience in operating various vehicles.
Experience in customer service.
Experience in mail, shipping, receiving or freight.
Experience in using computer technology and ability to learn new software system.
Experience in using a forklift.
Experience in using a hand-held scanner.
Demonstrated knowledge of safety procedures related to warehouse and materials distribution environment.
Experience operating large vehicles in tight and congested areas.
Experience lifting heavy packages and objects.
Working Environment:
Working in a warehouse environment.
Standing for long periods of time.
Interacting with customers.
Driving ASU vehicles long and short distances, driving on ASU campuses, often in high pedestrian traffic.
Working in supervised teams.
Working outside picking up and delivering parcels, mail, packages, surplus property, and heavy materials.
Climbing up and down with heavy materials.
Lifting materials up to 70 pounds in weight.
Department Statement:
The Materials Management department at Arizona State University receives, sells, and delivers office supplies, mail, packages, furniture, parcels, and gases used in research, surplus property, paper, and maintenance supplies. It is part of University Business Services. The vision of University Business Services is to lead in business services and customer satisfaction.
Must possess a valid Arizona driver's license (minimum of Class D) upon employment and maintain throughout employment. Post-offer of employment, selected candidate must possess an acceptable driving record which is 3 or fewer points in the most recent 24 month period from date of hire.
Must pass pre-employment physical examination post offer of employment.
ASU Statement:
Arizona State University is a new model for American higher education, an unprecedented combination of academic excellence, entrepreneurial energy and broad access. This New American University is a single, unified institution comprising four differentiated campuses positively impacting the economic, social, cultural and environmental health of the communities it serves. Its research is inspired by real world application blurring the boundaries that traditionally separate academic disciplines. ASU serves more than 90,000 students in metropolitan Phoenix, Arizona, the nation's fifth largest city. ASU champions intellectual and cultural diversity, and welcomes students from all fifty states and more than one hundred nations across the globe.
ASU is a tobacco-free university. For details visit www.asu.edu/tobaccofree
AmeriCorps, Peace Corps, and other national service alumni are encouraged to apply.
Arizona State University is a VEVRAA Federal Contractor and an Equal Opportunity/Affirmative Action Employer. All qualified applicants will be considered without regard to race, color, sex, religion, national origin, disability, protected veteran status, or any other basis protected by law.
ASU conducts pre-employment screening which may include verification of work history, academic credentials, licenses, and certifications.
Background Check Statement:
ASU conducts pre-employment screening for all positions which includes a criminal background check, verification of work history, academic credentials, licenses, and certifications. Employment is contingent upon successful passing of the background check.
Fingerprint Check Statement:
This position is considered safety/security sensitive and will include a fingerprint check. Employment is contingent upon successful passing of the fingerprint check.
Instructions to Apply:
Application deadline is 3:00PM Arizona time on the date indicated.
Please include all employment information in month/year format (e.g., 6/88 to 8/94), job title, job duties and name of employer for each position.
Resume should clearly illustrate how prior knowledge and experience meets the Minimum and Desired qualifications of this position.
Applicant must be eligible to work in the United States; ASU SCM Materials Management will not be a sponsor for this position.
ASU does not pay for travel expenses associated with interviews, unless otherwise indicated.
Only electronic applications are accepted for this position.
To apply please go to www.asu.edu/asujobs/ see Req Id# 61815BR or go directly to: https://sjobs.brassring.com/TGnewUI/Search/home/HomeWithPreLoad?PageType=JobDetails&partnerid=25620&siteid=5494&jobid=4068303#jobDetails=4068303_5494