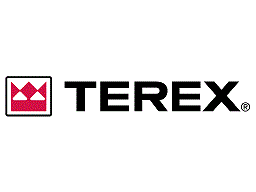 Materials Manager at Terex Corporation
Huron, SD
Terex Utilities is a leading global manufacturer of aerial devices, digger derricks and auger drills for the electric utility industry and offers service and parts support across the North America. Terex® Works for You™ by listening, responding and delivering innovative solutions. Our support, including manufacturing, distribution, service, training, parts and dealers, extends throughout North America, providing multiple avenues of assistance.
Terex Utilities works to understand your challenges and earn your trust. The Terex team is committed to delivering reliable equipment, innovative technology, quality service as well as parts and auger tooling. The company continues to be the leader in technology and innovation in the utility industry.

Terex Utilities is a business group within the Terex Aerial Work Platforms Business Segment of Terex Corporation.
Headquartered in Watertown, SD, Terex Utilities has manufacturing facilities in Watertown and Huron, SD and service support nation-wide.

Job Overview:
This position is responsible to plan, direct and coordinate programs and processes to ensure optimum inventory and material availability. It will also coordinate materials requirements, Kanban programs, and just-in-time deliveries. Considerations for safety, quality, delivery, and cost are required in all manufacturing decisions. The team member should be able to perform within principles of lean manufacturing and just-in-time delivery.

Responsibilities:

Create and manage project plan for new material distribution systems
Responsible for interviewing, hiring, training, developing, employees in the department
Improve product quality and reduce cost by eliminating waste through analysis of production methods, processes, and optimum utilization of material and people flow.
Actively participate in all systems manufacturing planning, including product design issues, resource allocation, plant layout and quality issues.
Reviews and analyzes production plans, bill of materials, and engineering change notices.
Determines types, quantities, specifications, proposed delivery of all materials, and supplies from suppliers and internally, that support the manufacture of products and prototypes.
Provide technical training to materials TM's. (Excel/PFEP/TMS) Create training documents for future use.
Setup system to determine future part demand and setup Kanban system and plan for every part (PFEP).
Support product launch through cost analysis of part sourcing, make vs buy.
Design layout for supermarkets
Provide effective system solutions while maintaining project timeliness. This may include material signaling, material handling solutions, etc.
Manage supply chain information between engineering teams, process development teams, and suppliers
Development of AGV systems
Basic Qualifications:
Bachelor's Degree
5+ years of experience working in a manufacturing environment
Preferred Qualifications:
APIC or CPM Certification
Previous supervisory/management experience
Experience with Nesting software
In-depth knowledge of Kanban, inventory control and planning and lean manufacturing methods.
Problem-solving skills to troubleshoot material shortages, quality, delivery problems, and plant safety.
Analytical skills
The ability to travel with some overnights
The ability to multi-task
Strong Industrial background
Past success at managing a technical group and ability to teach, mentor, and coach team members
Excellent problem solving skills
Excellent communication skills, both verbal and written
Excellent planning and time management skills
Knowledge of SolidWorks and/or DraftSight
Thorough knowledge of Excel
Industrial experience with material requirements planning, inventory control and movement in a job shop type operation.
Working knowledge of material management software or similar material management software.
Effectively communicate complex issues to others and to work cooperatively with both internal and external customers.
Work well under compressed time constraints
Able to evaluate, develop, and implement improvements quickly
Pursue details and coordinate many activities simultaneously
Ability to provide effective preventive/corrective actions through use of advanced problem solving skills.
Good at managing own time based on a project timeline.


Terex Overview:
Terex Corporation is a $4.5 billion, publicly traded global manufacturer of lifting and material processing products and services. The company is passionate about producing equipment that improves the lives of people around the world. Terex operations are global, yet each office or factory is a close-knit community. Terex provides team members with a rewarding career and the opportunity to make an impact. The company values diversity and inclusion, safety, integrity, respect, servant leadership, courage and citizenship. It encourages continuous improvement and offers free courses available through Terex University. Women@Terex provides a supportive network for Terex women in their jobs and careers. It's an exciting time to be part of the expanding manufacturing sector. Terex is a place where you can work and grow. Come talk to us!

Additional Information:
It is the policy of the company to attract and retain the best qualified employees. We are committed to providing employment opportunities to the most qualified internal or external candidate based on work-related factors and without regard to non work-related factors including race, color, religion, national origin, gender, sexual orientation, gender identity, age, disability, or veteran status as a special disabled veteran, Vietnam Era Veteran, or other qualifying veteran.

The Company offers competitive salaries, advancement opportunities, and a full range of benefits, including paid vacation, 401(k), medical, dental, and vision.

Terex Corporation is an Equal Opportunity Employer and Affirmative Action Employer M/F/D/V.

TRSR1234