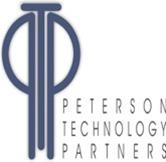 Sr. Full Stack Developer at Peterson Technology Partners
Tempe, AZ 85282
Full Stack Developers have competencies in all aspects of engineering, including testing/QA, front end JavaScript and mobile development, back-end and SQL. Most developers are also skilled in DevOps, including systems administration-style work such as scripting deploys and setting up continuous integration. Pairing developers with other experienced team members ensures training and knowledge transfer is happening as efficiently as possible without risking the quality of the development. This role drives quality delivery through:
Utilizing Paired programming
Leveraging Test-Driven Development
Daily interactions and open communication channels with you and your Product Manager
Participation in Iteration Planning, Stand-up and Retrospective meetings
Able to facilitate diverse teams, multi-task, and work under pressure to meet aggressive schedule targets
Able to work effectively across organizational and geographical boundaries
Expectations for a developer include:
Demonstrate technical skills and aptitude needed to meet/exceed delivery velocity expectations as a full stack developer
Actively learn different technologies as needed for delivery of stories
Adhere to practices (for example, pair programming and test-driven development) and hold others accountable for the same
Deliver on all phases of development work from initial kick-off, technical setup, application development, and support
Serve as a leader in all dimensions of the work: people, process, technology
Embrace approach of making collaborative, fast, local decisions; then course correct as/if needed (test/learn/iterate)
Active participation in regular meetings (e.g., site standup, product team standup, iteration planning meeting, retrospective, lunch & learns)
Actively work to transfer knowledge of practices and technical skills to other people (including delivery areas) to grow adoption
Provide meaningful/thoughtful feedback on others as requested
Receive constructive criticism and take necessary steps to improve where/when needed
If there is bench time, leverage it to work on any assigned projects and/or for self-study to advance technical skills
Developed code should promote principles of 12 factor apps, availability, scalability, maintainability and security
Maintain positive outlook in handling continuous change and bring a sense of urgency in driving positive change at Allstate (innovation, faster time to market, improved quality)
Embrace an organization model that is self-directed / self-managed as a team and as individuals
Satisfy all administrative-type requirements such as Prism timesheets, HR timesheets, performance management process, annual compliance, security training, etc.
Preferred Qualifications
5+ years technology development and implementation experience.
Knowledge of Agile methodologies (especially Agile XP), including paired programming and test driven development.
Excellent Java and/or JavaScript coding background including familiarity with the following tools:
Intellij-IDE
Github
Spring Framework
AnjularJS or ReactJS
Microsoft SQL Server or MongoDB
Familiarity with the following is a plus:
Jenkins
dockertoolbox
nodeJS
Go
redis
rabbitmq
Undergraduate degree in engineering, computer science.
About the Company:
Peterson Technology Partners (PTP) has been Chicago's premier I.T. staffing, consulting, and recruiting firm for over 20+ years. Named after Chicago's historic Peterson Avenue, PTP has built its reputation by developing lasting relationships, leading digital transformation, and inspiring technical innovation throughout Chicagoland. Now based in Park Ridge, IL, PTP's 250+ employees have narrowed their focus to a single market (Chicago) and 4 core technical areas;
Application/mobile/web development and eCommerce

Data science/analytics/business intelligence/artificial intelligence

Information security/cybersecurity

ERP SAP/Oracle and project management/BA/QA
PTP exists to ensure that all of our partners (clients and candidates alike) make the best hiring and career decisions.
Connect: Web | LinkedIn | Facebook | Twitter | Instagram | YouTube
Review:Google | Glassdoor | Yelp
Apply:Dice | LinkedIn | Monster | Indeed | Glassdoor | All Openings
Peterson Technology Partners is an equal opportunity employer.
Employee Events
Employee Referral Program
Free Food and Coffee
Medical, Dental and Vision
Paid Holidays
Paid sick days
Parking
Professional Development
Vacation/paid time off