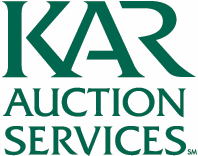 Mechanic Shop Clerk at KAR Auction Services, Inc
Hoffman Estates, IL
Job Summary:  Reporting to the Mechanical Services Manager or designated manager, the Mechanic Shop Clerk  will perform clerical duties as assigned in accordance with corporate guidelines. 
Responsibilities and Duties including, but not limited to the following: 
 1. Perform various general clerical duties, maintain various files, data, produce reports and correspondence for the supervisor/manager.
 2. Must be familiar with fleet and factory account contracts; know authorized amounts for customer service transactions as described in the account contract.
3. Post transactions to vehicle account in V-Trace, i.e. mechanical repairs, parts, PSI's, etc.
4.  Perform customer service transactions as described in the account contract.  Work with other departments to ensure service transactions are authorized
· Set work orders in V-Trace
· Enter repairs in V-Trace
· Post charges to vehicle account
· Verify the correct repair charges are submitted
· Process Customer Billing
· Call in part orders and post charges to vehicle account
· Save and tag warranty parts or cores for return to vendor
· Documenting of parts, numbers, vendor names on parts purchased outside.
· Check off each job and return the work order to the Manager if all work has been completed
· Post PSI's
· Respond to customer inquiries pertaining to vehicles
Qualifications (Education and Experience):
· High School Diploma or GED preferred.
· 1 to 2 years of experience in the field or a related area.
· Auction knowledge and experience preferred
· Computer skills required to process customer billing
· Ability to understand and adhere to Company policies in all areas
· Effective interpersonal communications skills
· Must have the ability to interact positively with others
· Customer interaction is required
· Assist Clerks II & Clerk III as needed
Note: This position will not perform any mechanical work.
This position is subject to inside environmental working conditions, slightly elevated ambient noise levels, and minor atmospheric conditions affecting skin or respiratory systems, such as fumes, odors and dusts associated with automobile operations and emissions. 
Note:  This job description in no way states or implies that these are the only duties to be performed by the employee(s) incumbent in this position.  Employee(s) will be required to follow any other job-related instructions and to perform any other job-related duties requested by any person authorized to give instructions or assignments.   The requirements listed in this document are the minimum levels of knowledge, skills or abilities.